Ok well maybe just this one, and totaly literal. Driving to work this morning up the interstate the wind looked just shy of fast enough to rip the art off of the billboards as i drove past them while just barely drafting off a big ford truck.
it was all i could do to keep up speed, that wind was brutal, on the way home when i hit some banked turns i could feel it swipe under my car. it felt like it was going to roll me, tiny honda and all :S
but it didnt, and i made it home safe and sound.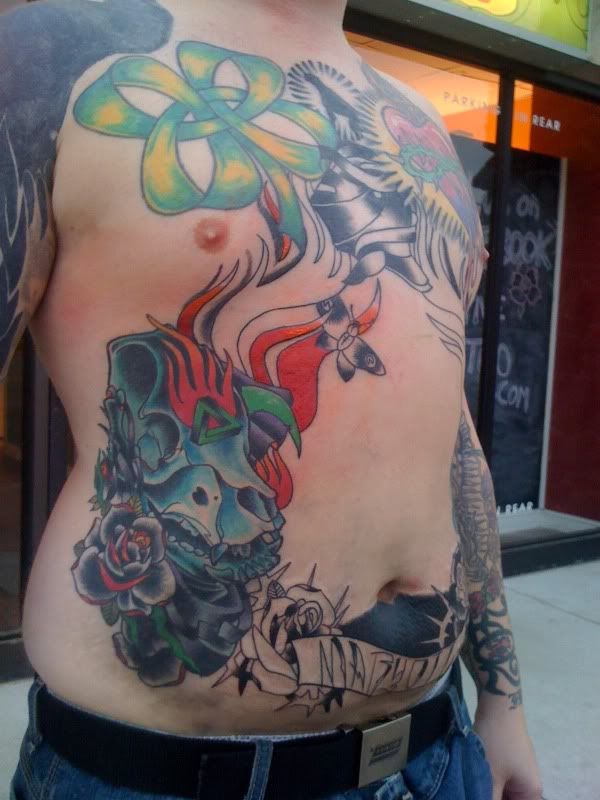 in real life brutalness i blasted Stevens lower stomach this afternoon, and a bit on the ribs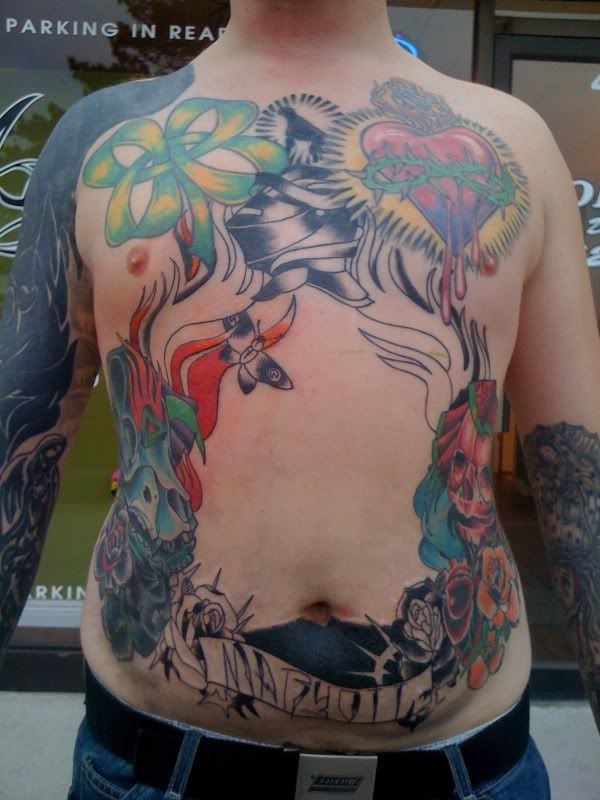 crummy iphone photos as always,but its just in progress so oh well
couple more sittings and a quick bit of touch up and this ridiculous family crest tattoo will be done!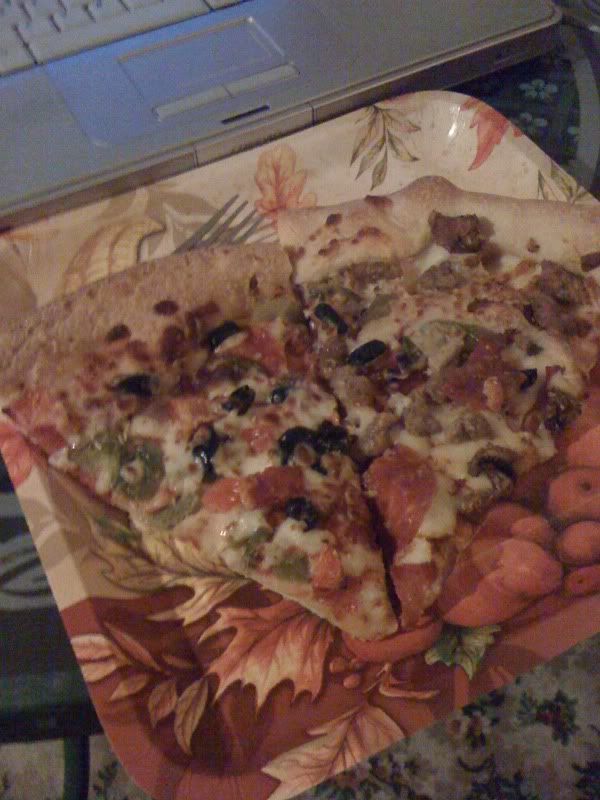 ate some pizza when i made it home and headed downstairs to start in on putting the dash for the tudor back together after finaly getting it back from paint.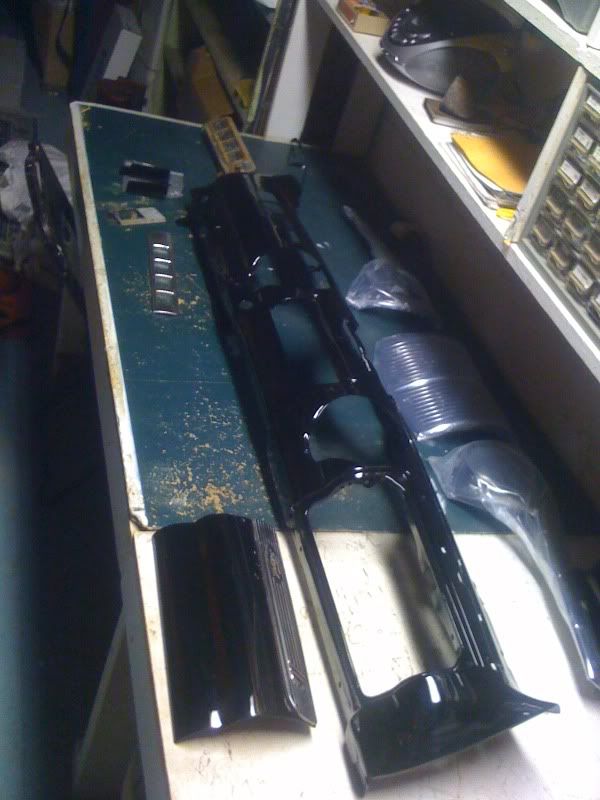 fresh paint and chrome ready to go together!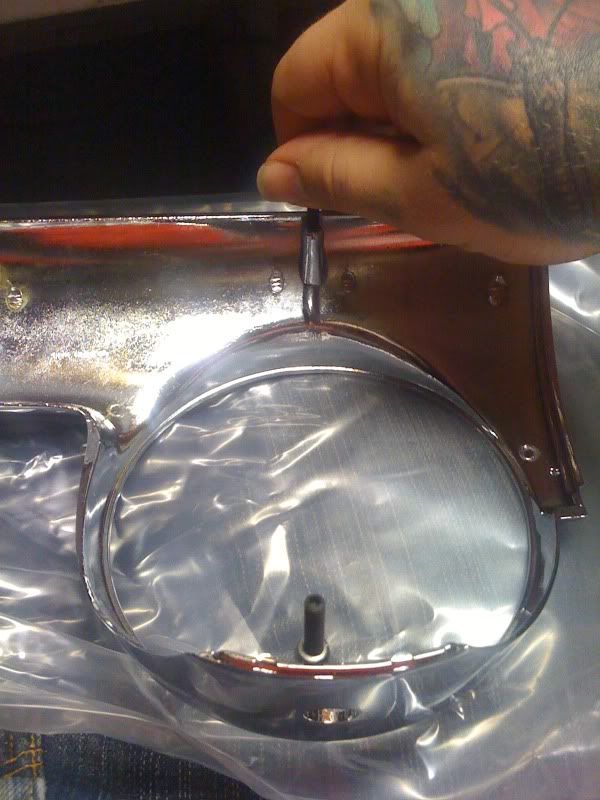 there are less bolts holding the new chrome trim on then the stock ones, but they have these thread in bolts with nuts instead of little tiny screws so im figureing its prolly just as secure if not more.
a pretty quick install i cant believe how much heavier it is with all that chrome on it haha.
along with the ashtrays i have yet to put the hinges and latches on the glove box so i had to hold it up for a look~see
new paint, new chrome and that stainless i polished up a while back looking good!
all set to get the rest of the hardware painted and tweaked so i can bolt the rest together before finding a nice spot to sit it out of the way until its time to pop some new gauges in it, wire it and put it back in the car. hopefully ill have complete pix tomorrow :)