yup, it was 28 deg F in the shop tonight when i went to go work for a bit.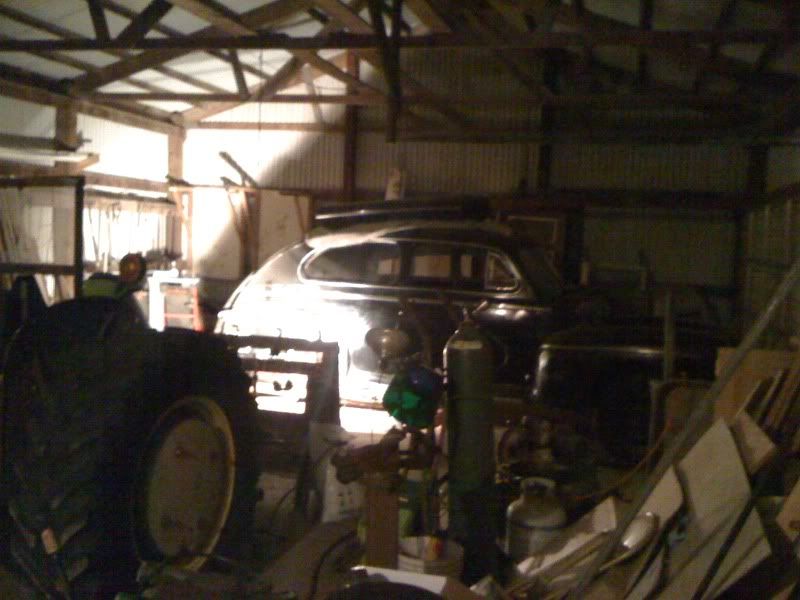 brrr, my dark corner of the shop tonight.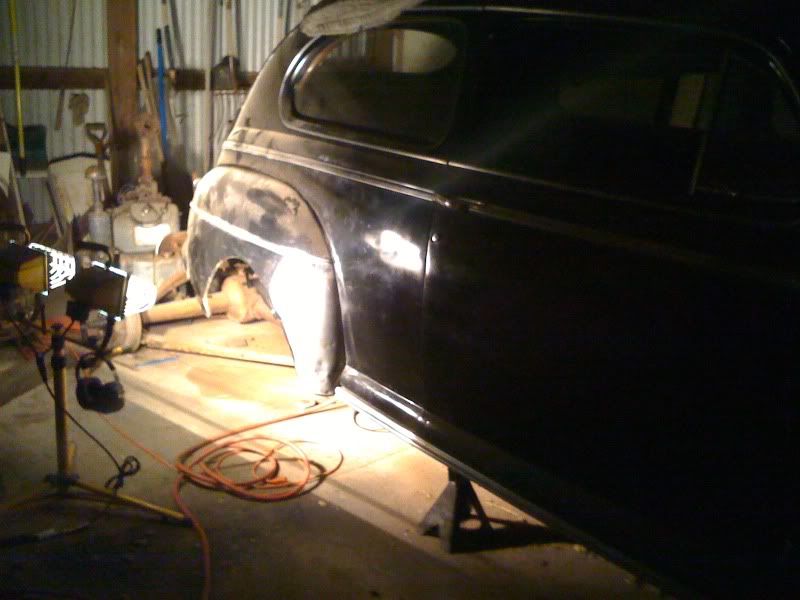 my light/heat source for the evening
had Matt bring over his air powered speedy cutter to get into the spots that the 4 inch wouldnt reach.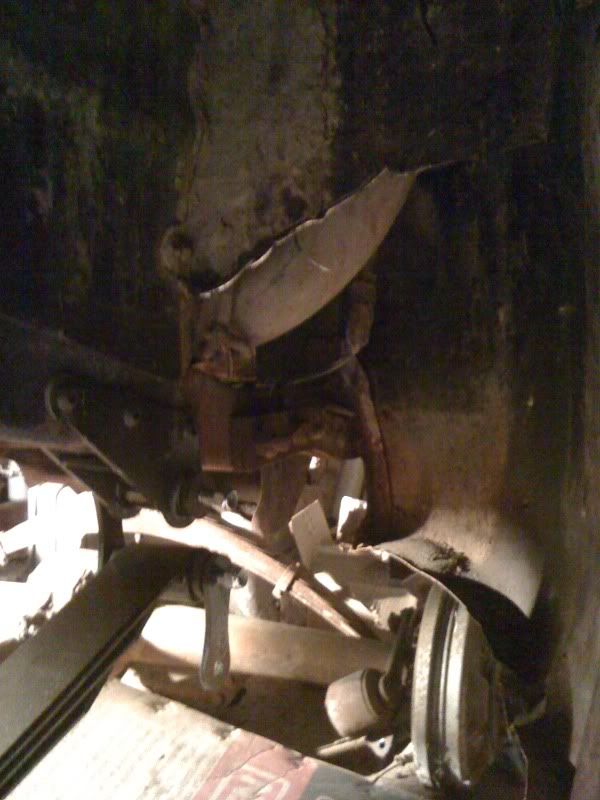 chop!
much more room to work now, as you can see a few posts down these panel was majorly in the way.
with this chunk out of the way i can get to everything that i need to get to without circumnavigating a stupid chunk of metal.
eventually ill get the bolts out and pull the whole thing out but im thinking 2 or 3 will need ground out and the remaining one also acts as a fender mount bolt. so im thinking that can wait until i dont have anything better to do. ill just grind it down later so its not a sharp ragged edge waiting for me to get caught on it.
then i kept dinking around with this
i dont realy know where this things headed but i dont realy have time at the moment to start something new and messing around with this scratches my painting itch enough for the evening.
maybe ill spray paint on it next....