Even though im happy to be not posting everyday anymore, i still need to try and post at least once a week. Hopefully in the near future the house will be recieving some long over due high speed internet and wireless router. then i can put together nice posts from home on my days off :)
but until then this is what ya get i suppse :)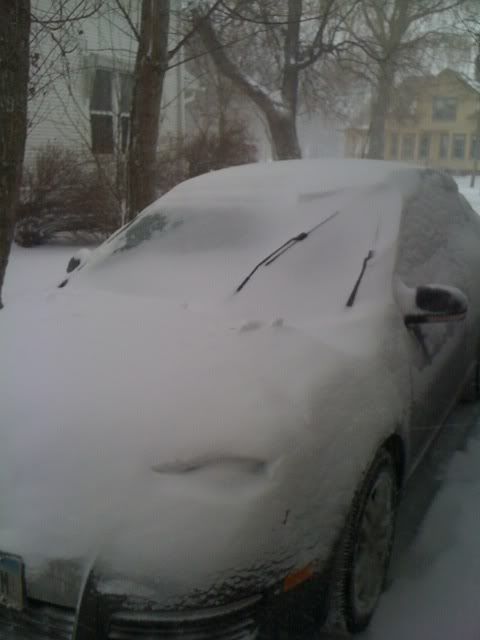 this last saturday was my first offical 'snow day' working 50 ish miles from my home, and more or less being my own boss being able to call 'snow day' is a definit perk.
the weather man said 'maybe some flurries' that translated into roughly 10 inches of snow and 30 plus mph winds. it was outstanding! ive seen alot of snow, for example last xmas when it snowed nearly 27 inches in under two days, but ive never seen it drift like this.
down town had drifts five feet tall blocking entire side streets off. it was awesome, i wish i had a snow mobile haha.
so what to do with an off day? my mom also ended up with the day off so we headed to the grocery store for baking supplies and of course fried chicken supplies.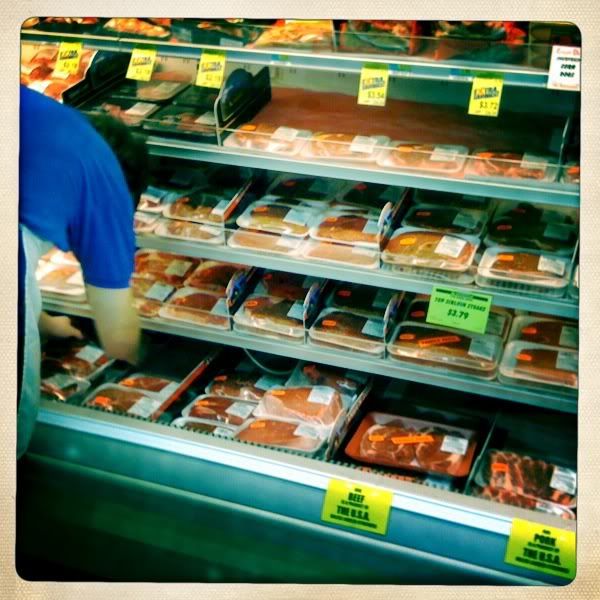 charles was there stocking his meat dept. later on he came by in a 4x4 truck and we drove around town threw all the snow. it was so bad that trying to move it before it ended was pointless. the city plowed 4 blocks of one street. stoped to look back and it looked like they hadnt even done it! needless to say it was a challenge even finding the road! we crossed some areas that had 3 feet of snow on the road!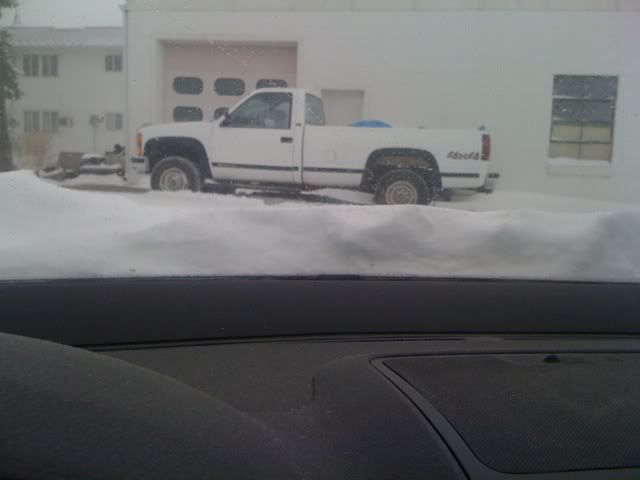 any how, when we got all we needed we headed back to the house and this is how much snow had accumulated on the hood of my car in the 25 minutes we were inside!
once home EYE didnt have any idea were to start!
my dad said " EYE might have an idea..."
mom replied "EYE know! banana bread!
i started in on mixing it all up. im used to cooking not baking so all the measureing was kinda weird to me but alas i forged forward.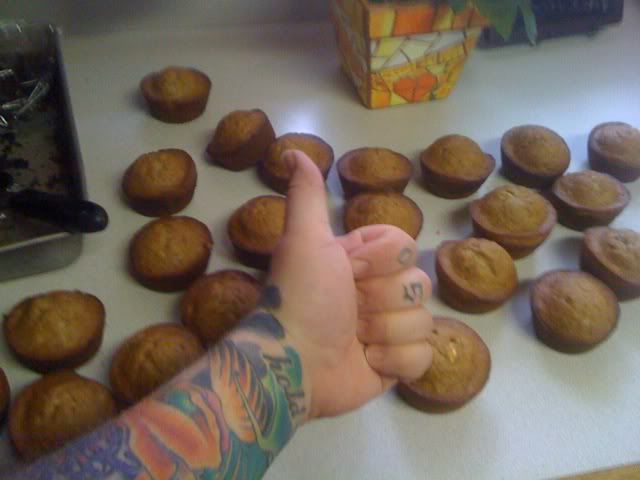 minced up some walnuts and decided to actualy make muffins, banana nut muffins. sooo tasty :)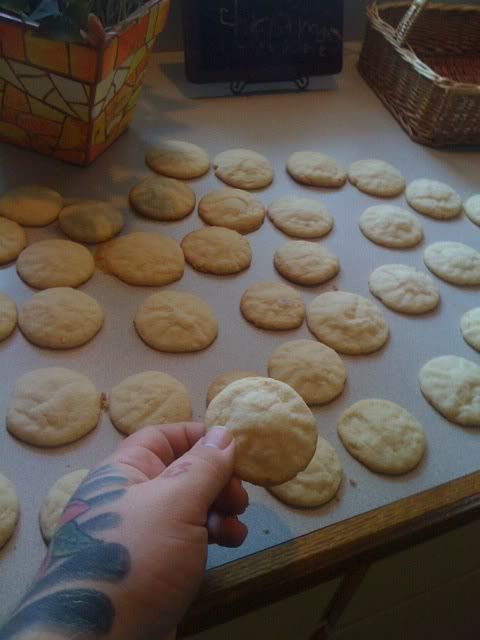 then onto these sorta sugar cookies. they turned out nice and soft not all crunchy, and we put a ton of orange rind into them so they taste like citrus/sugar cookies. so so good :)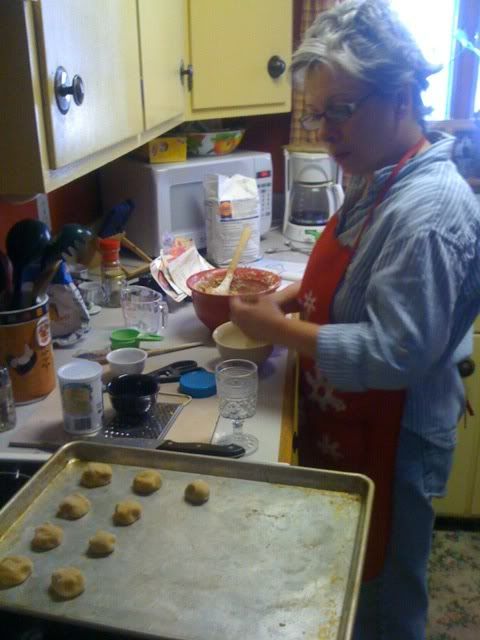 had to make peanut butter, chocolate star cookies. my personal favorite winter time treat :)
ohhhh yeeeaah :)
any how we actualy made another couple dozen cookies that are a craisen/ orange cookie. but they needed to sit in the fridge for 3 hours before segmenting them out and baking so i spaced out on taking a pic of them. sorry :P
of course a day kicking around the house my dad found about 30 more 'lost' match box and hot wheels cars. thinking its time to move the track we set up previously to a bigger/warmer spot of the house and see how these new ones run the circut.
and heres a sneak peak of two 3/4 sleeves im working on. im working on roughly 4-6 big tattoos that id realy like to show off, but instead of my habit of tons of progress photos im attempting to wait until they are done and finished to show. but i promise theyll be workth the wait... hopefully lol.