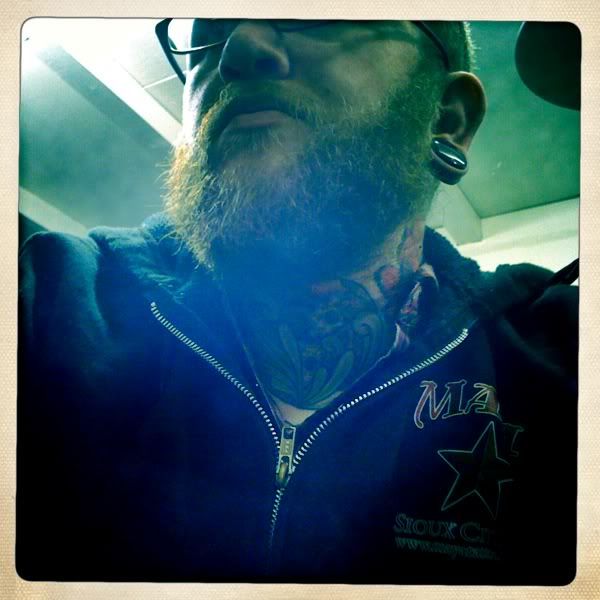 been working on some cool tattoos this week, in pair with the great aaaaaaalmost fall weather it's put me in a fairly decent mood :)
nothing to eventfull but i suppose id rather it be a good mood non-event then a bad one.
anyhow...
heres an example of why i love living were i do. the sunsets are completly different every night, but almost always spectacular. different shapes, colors, rays. but always i nice sight driving home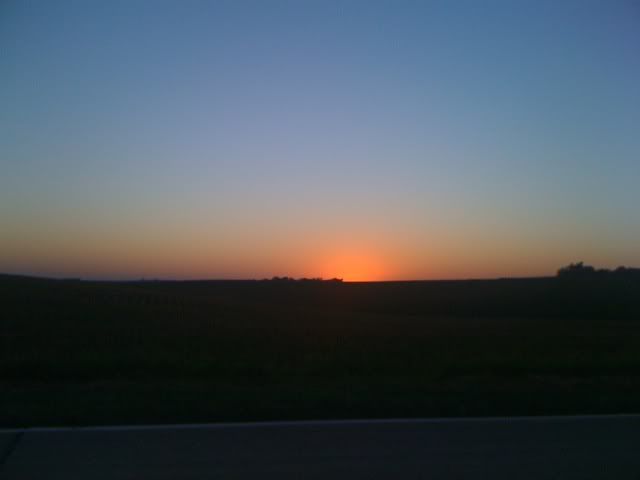 this particular night i came home to some rice and yuckani <- no idea if thats spelt correctly. its an eastern dish that is one of many passed down threw my moms side of the family. im thinking this is basicly tomato, beef, green beans and spice more or less. tastey either way :)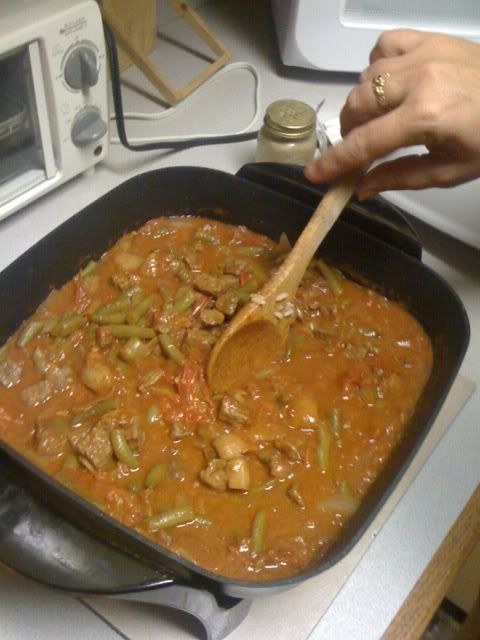 and turns out its preety hard to make on a grill so here it is being made in a epicly cheep electric skillet thing. until $500 apear its going to be a grilling, microwave...electric skillet kind of kitchen.
add some bread and..
* see how i used a knife and did not remove any fingers sarah? take note *
walla :) tasty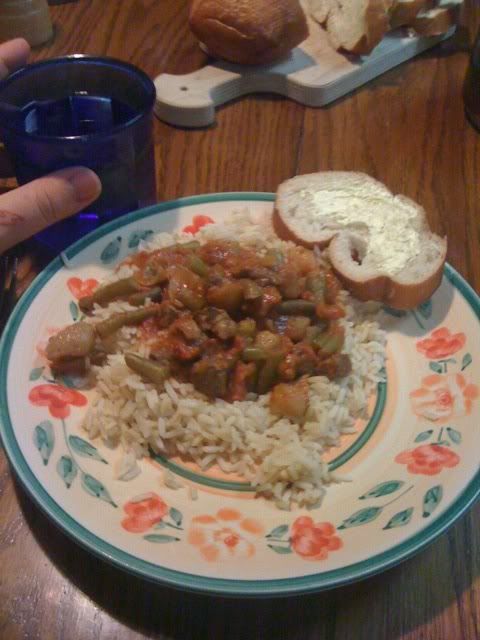 i didnt eat it but sean and kelsey got a new kitty, they named her frenchy.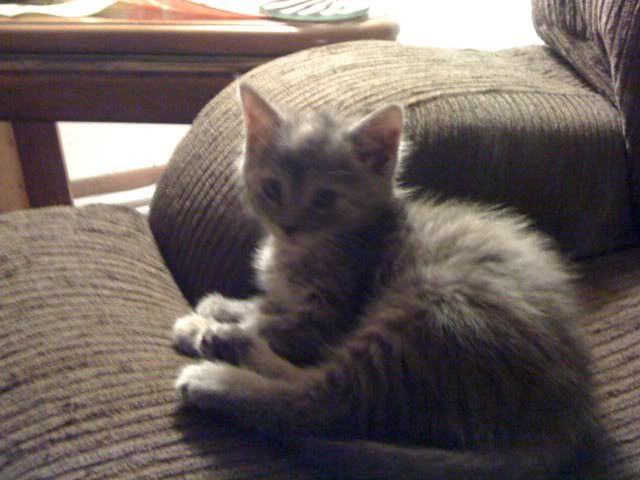 now for some tattoo stuff, i like taking progress photos so theres a bunch of that going on below this.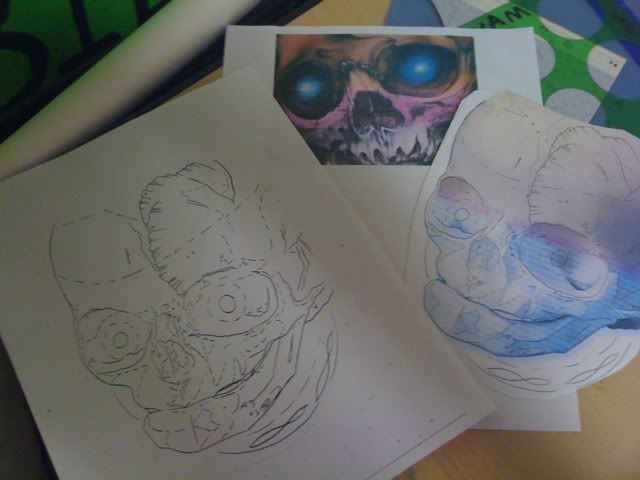 this is the 'prep' for a tattoo i started last night on brandon our shops piercing apprentance. its not finished yet so this is all you get. all i can say is armpits are alot easyer to tattoo then id expected. thankfully.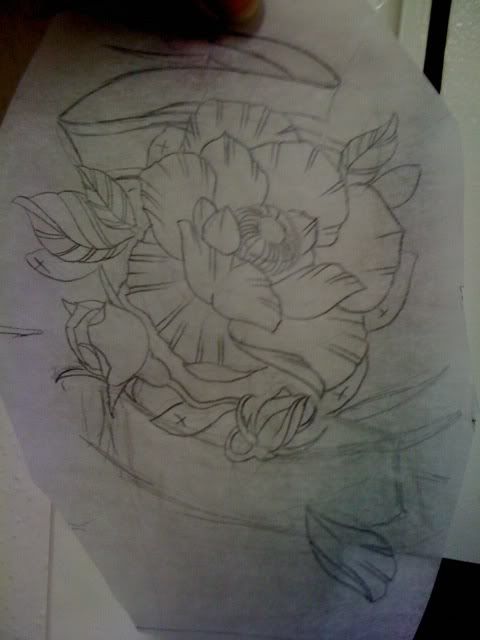 im preety awefull and taking 'before' shots of cover ups so i went all out on this one yesterday.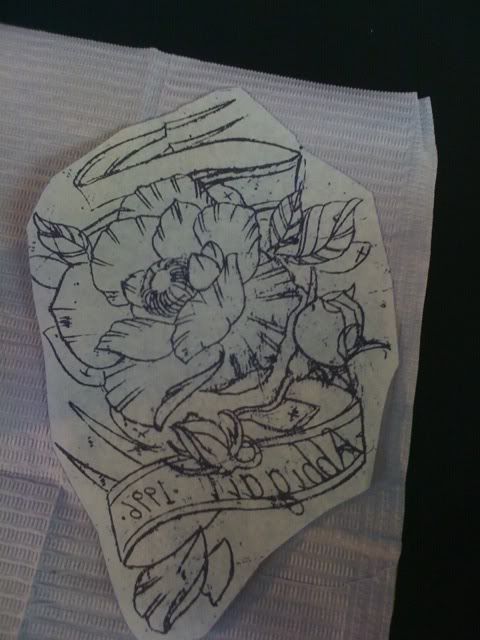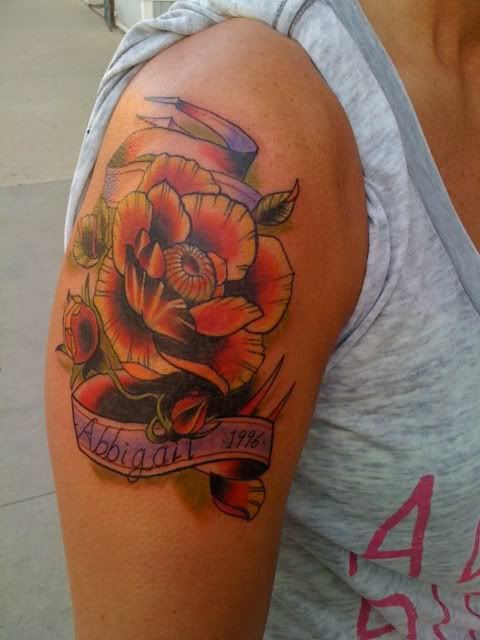 turns out jason reeder isnt the only one who gets to do fun tattoos on occasion ;)
and this morning i kept the ball rolling and started this big rib koi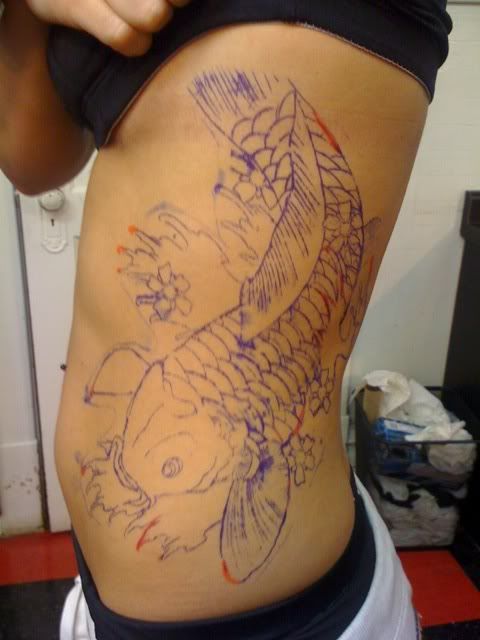 her only other tattoo is a teeny little foot tattoo, and she sat like a champ!
now just counting down to my 'weekend' and some painting progress, and hopefully colder weather :)