More pix with no captions. 
I went to the Seattle tattoo expo today and took gogue's seminar. It was a good time. There were loads of amazing artists. Loads of ppl trying to look tough wearing to much black. And lunch that made me ill in record time
Ok maybe short captions there aren't a lot of pix
This coffee tasted like an ashtray. Ewww.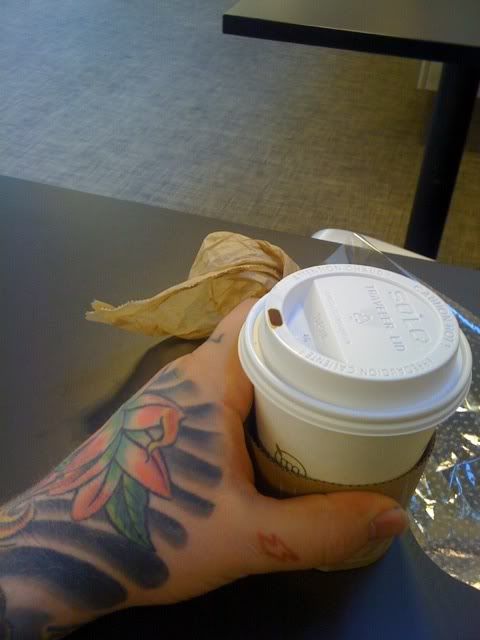 Got this snazzy book with the seminar.
Bob tyrell drawing on a rad horned skull on this dudes knee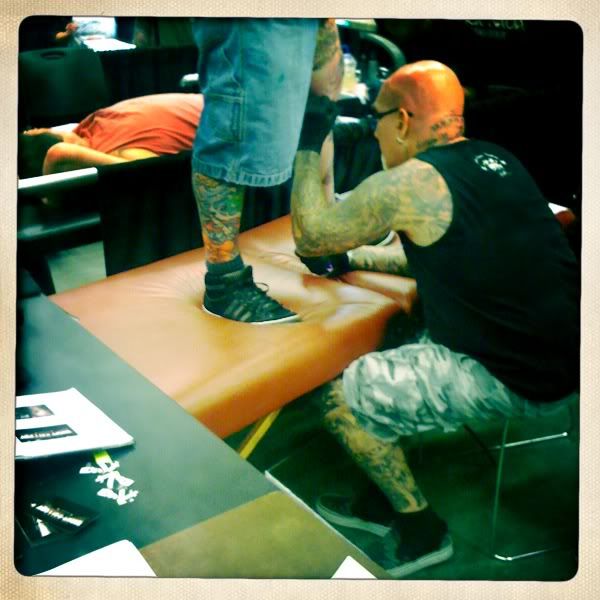 Gogue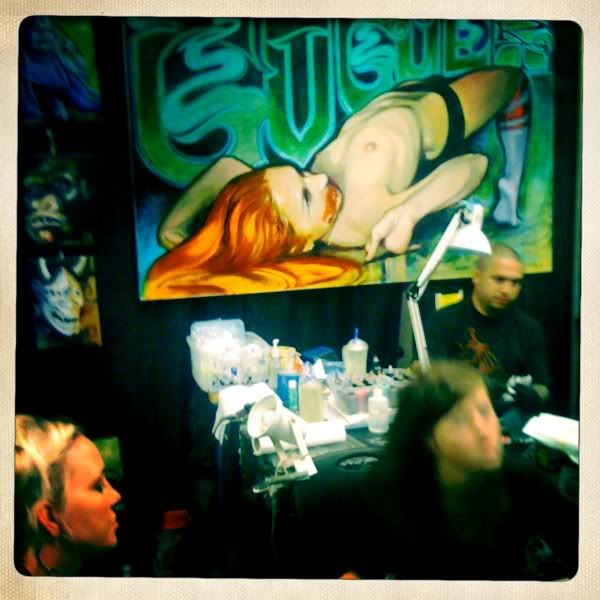 Rad back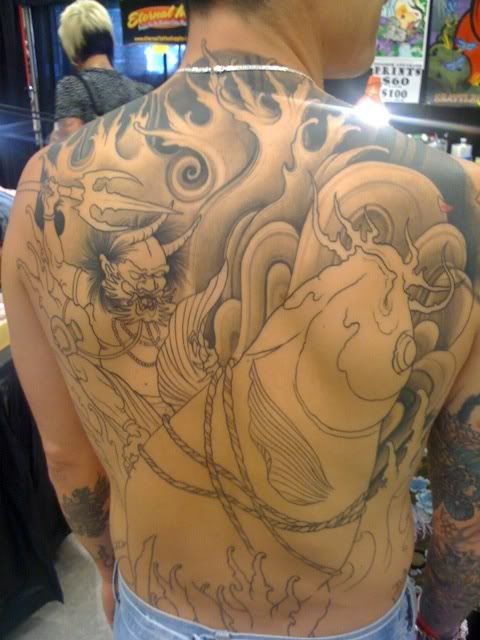 This dude did it. Tons of great giant jap stuff walking around/ being done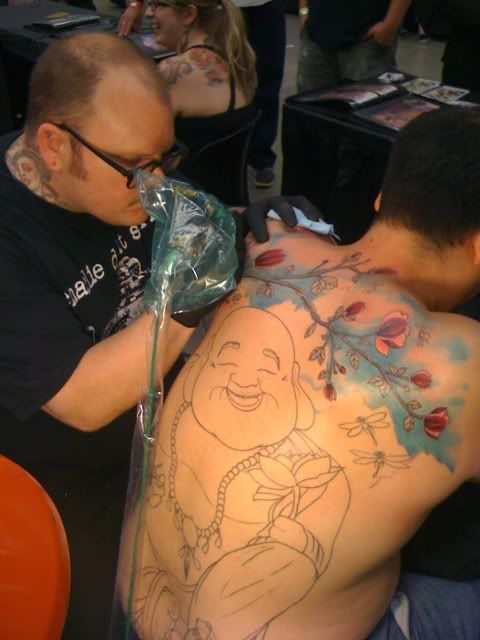 Lunch of doom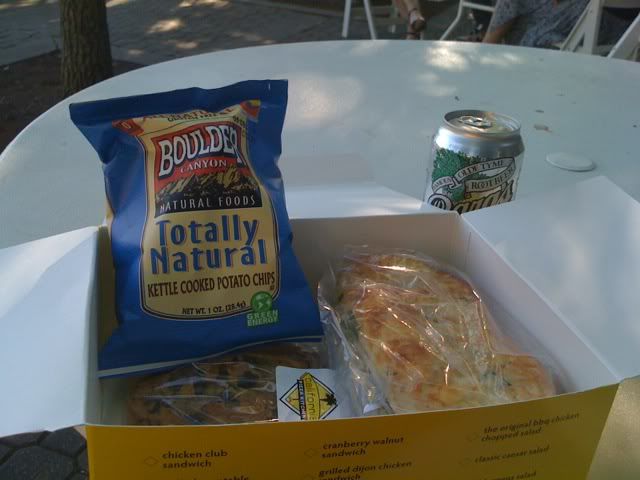 Cookie... Of doom?
Conklin snippet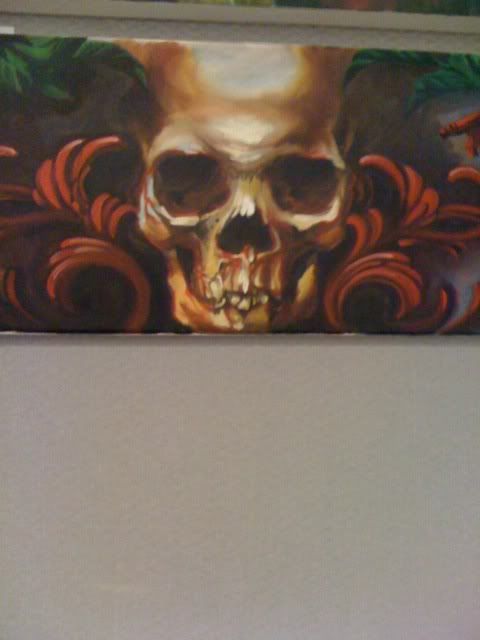 Barber