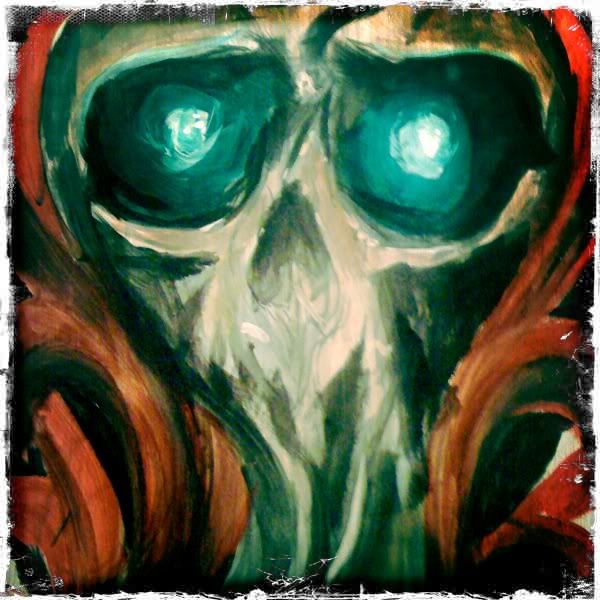 shops a little slow today so i thought id try and catch up for the last few days. Its been a bit of a blur so im hoping by sorting threw the photos itll come more into focus for me. that was part of having this blog right? to remember things? haha
thankfully i take alot of random photos.
fresh back from my seattle trip ( see previous 3 posts ) i was realy looking forward to having my tuesday/wednesday off to paint and make some progress on some projects and as well as see some friends. youd think with them living a block or so away you would see a person more then once every few weeks. but we are in fact people with shit to do turns out.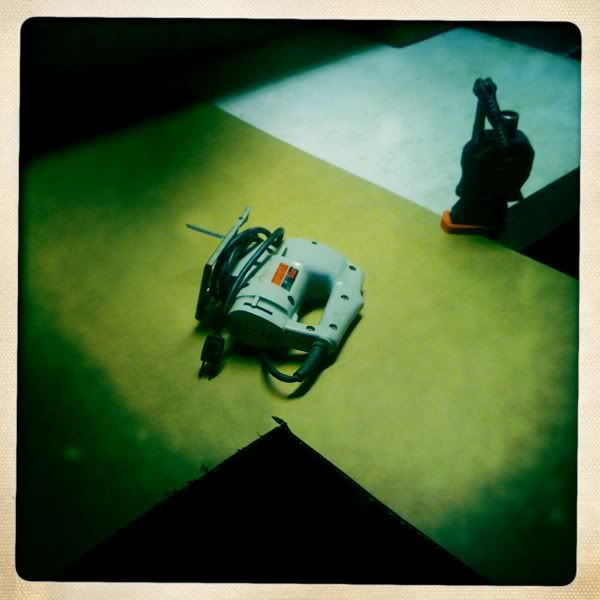 after cutting up some new panels i took advantage and sprayed painted a few 'almost finishing' touches on a piece ive been playing with here and there. i still need to tweak some things and then its golden :)
while that was drying i threw in the green on my layering project.
and started on another study for the viking tattoo, the last idea didnt realy fit well. not wanting to compromise at all i decided to do a quick study using some things i picked up in the Gogue seminar from the previous weekend.
the start..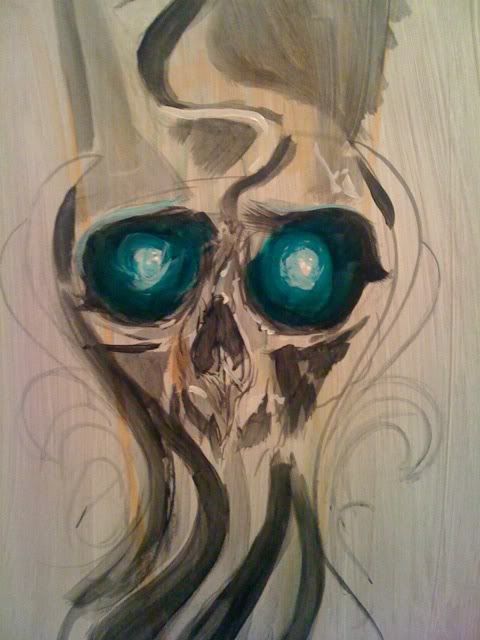 almost finished..
while i was waiting for the much to dry and finish it later on charles and i went fishing...
...ok he went fishing and i took pictures of him fishing while i enjoyed the wonderfull weather.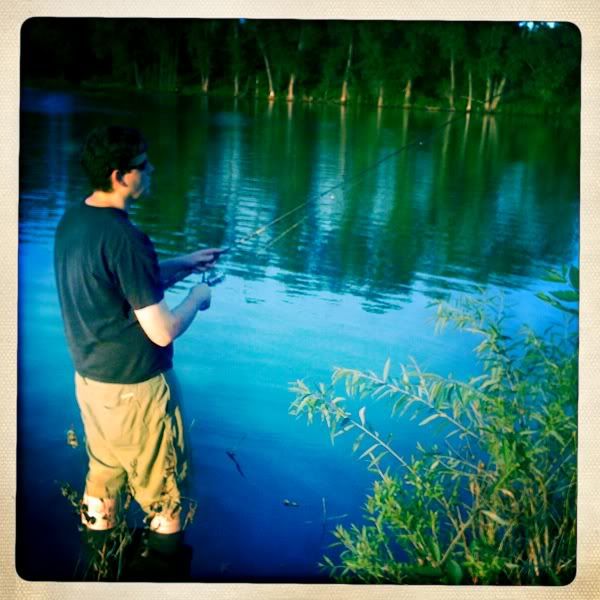 see, i told you i was there.
at some point durring that day i got this rad giant double cheese burger from the grocery store deli, WITH fries for something ridiculous like $3 haha :)
it was totaly worth that $3
..anyhow after fishing i finished the skull/viking/study of which i will post photos of later and threw another color on this girl.
wednesday i wasn't to terribly productive. i put a thick glaze on an older piece trying to see how glossy it would realy be and went into omaha to talk to a shop owner in my journey of finding a new place.
but today was fairly productive. a client stopped in to schedule there third appointment on this rad two headed eagle fighting a snake tattoo. the tattoo is in an odd position to see much of it at one time. but when its finished ill post some sort of wrap around shot. but for now check out this healed tattoo progress.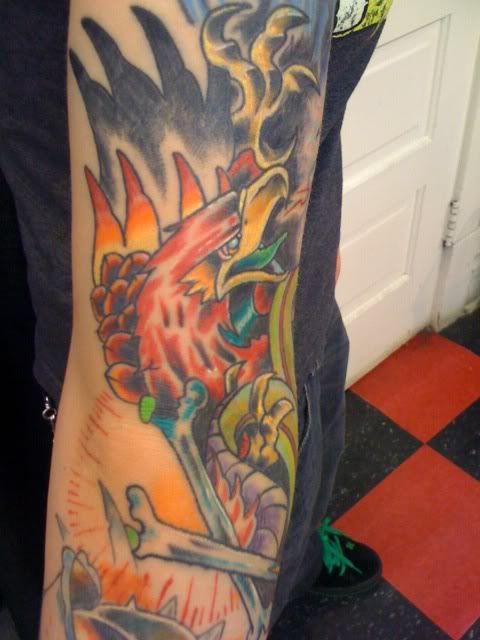 also, today my friend mike came in to have his sleeve worked on. most of the time he's on tour with his band 'For Today' all over the world, so we usualy try to get him in for a sitting or two when he's around. i think we are about 10 hours in on this arm so far. im happy with it so far, i dont do a lot of large black and grey so its a real treat to have this one going so well.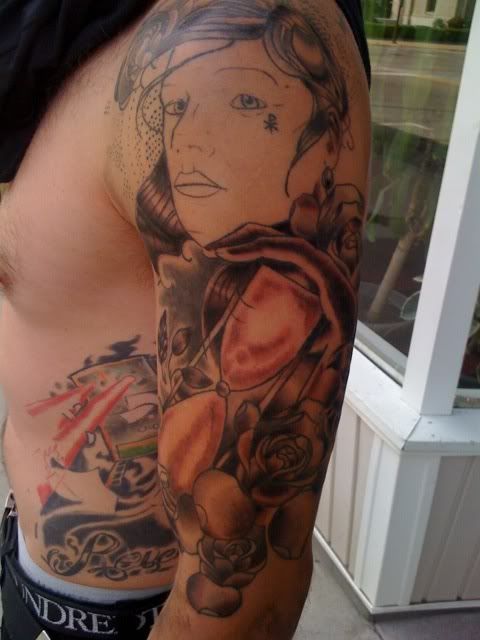 and yes that is an evil flaming cash spewing atm monster robot crushing a city on his ribs in progress. haha
alright, caught up?
catch you later :)