Not a real exciting day sunday. After work Sean bummed a ride with me to my place for some food and movie time. A guys gotta relax some time right?
As soon as we got to the house Charles, the butcher, showed up with some brats he had made at work and we got down to business.
Here you can see Sean and Charles practicing to be show models on 'the price is right'. Sean's showing some real promise, but Charles.. he could use some work.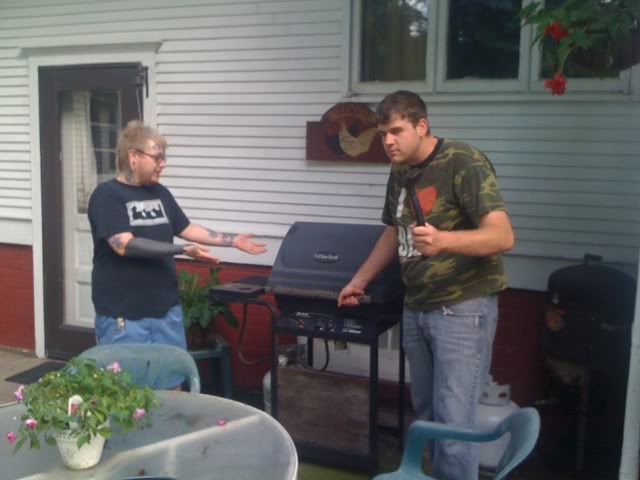 mmmm, brats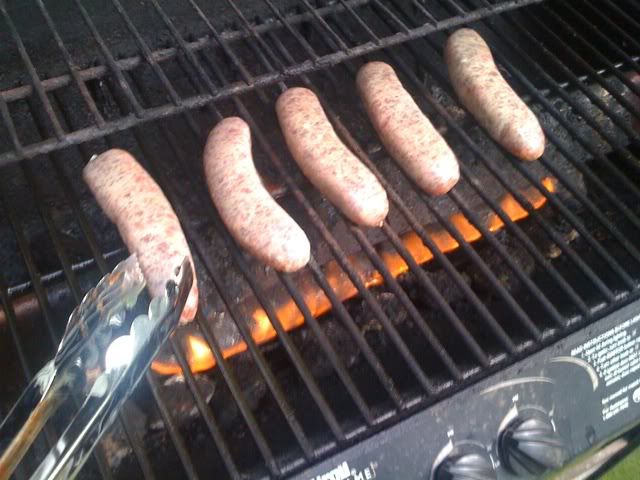 a little fresh sweet corn and pico and we're good to go!
after dinner we figured it would be a good night for a viewing of the 'big leboski' while I got to business painting a denim jacket for a freind. I had tattooed this image on her boyfreind and as they were getting ready to head to sturgis she wanted a similar image on her jacket.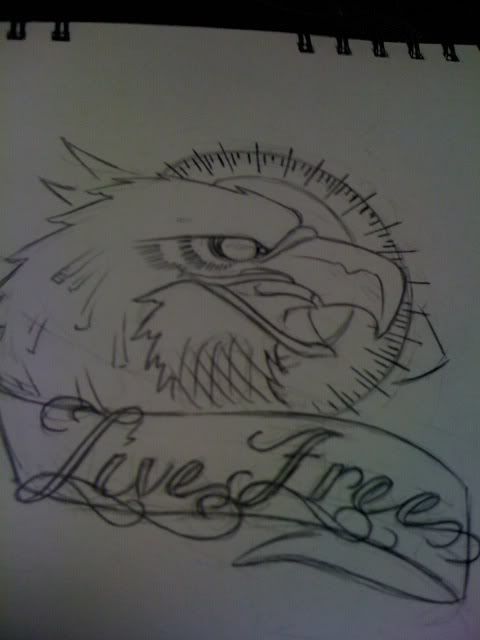 i completly hate painting on denim but thought id be nice and give it a shot anyways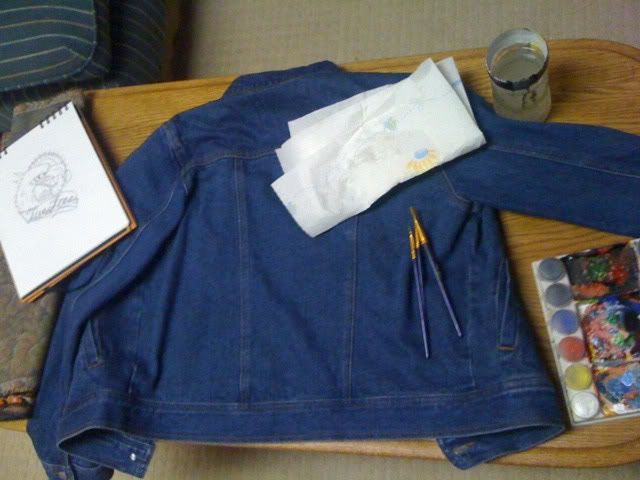 the first layer i started with some watered down acrylics, i didnt want to make it to thick as shes going to actualy wear the jacket and i dont want it cracking.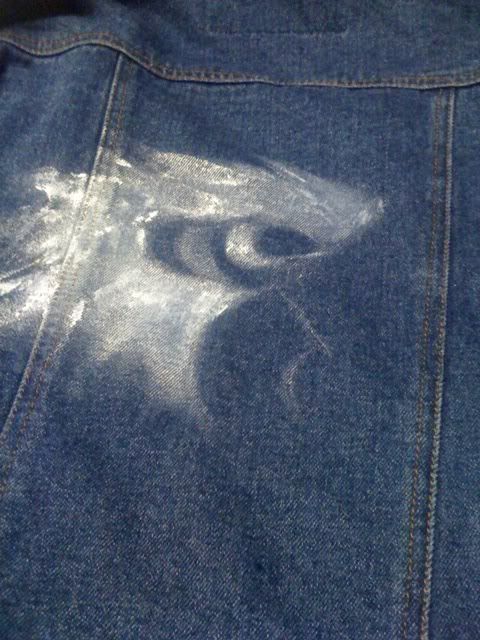 a few ugly layers later i decided to just hit it with some spray paint and sharpen it up with a black marker. im not super stoked on it but it's close enough for rock and roll... or you know, sturgis.