I've been trying to keep that in mind while dealing with my current situation of moving/ job hunting. trying to see what my prioritys realy are for all of this.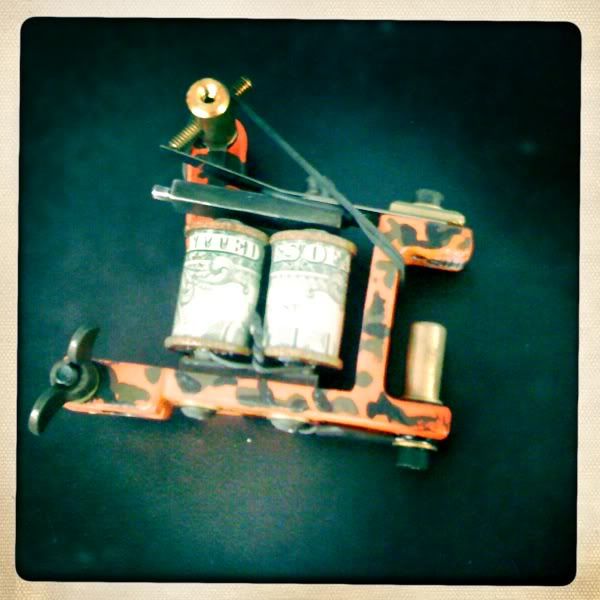 Am i moving to advance my carrer? to be closer to freinds? to be happy? there are a few ideal outcomes were i get to choose all of those, but there are an aweful lot of others were im going to have to choose.
ive also come to realize that all of my moving has to do with hating my current studio. it makes me hate coming to work, tattooing, anything even related to the field. seriously. and becuase of the fostering of the idea of not talking to other shops in town, other artists and etc. because of my boss's super great bridge burning abilities. i wonder if i wouldnt mind staying in sioux city as long as i was in a shop that was full of people that actualy wanted to be there.
for now im just going to let somethings un fold a little further before thinking about it to much more.
On the note of things i love, my brother and his wife came up for the weekend yesterday with there new daughter.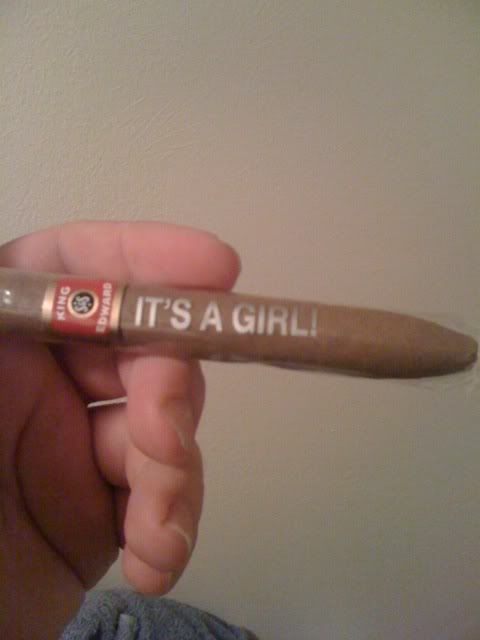 one more dad and thats 4 generations, my grandpa, my dad, and my niece.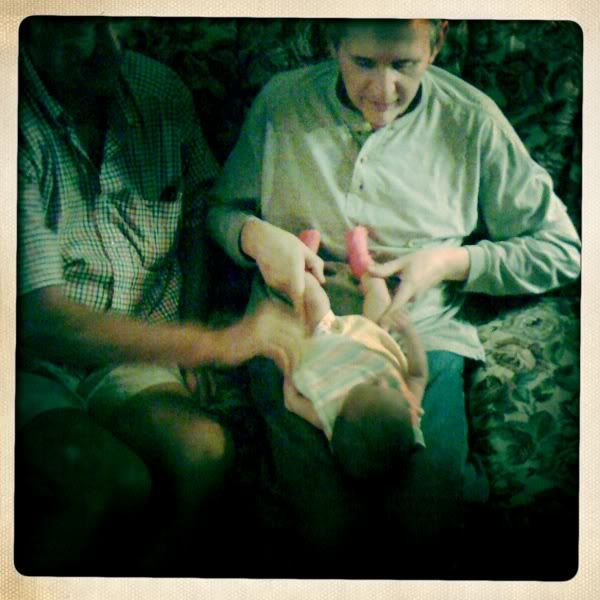 on the note of parents, sarahs parents came up to bring her to me so i could watch after her while she recoveres from surgery. While they were at the shop we decided to re-do this tattoo her dad has had for almost as long as ive been alive.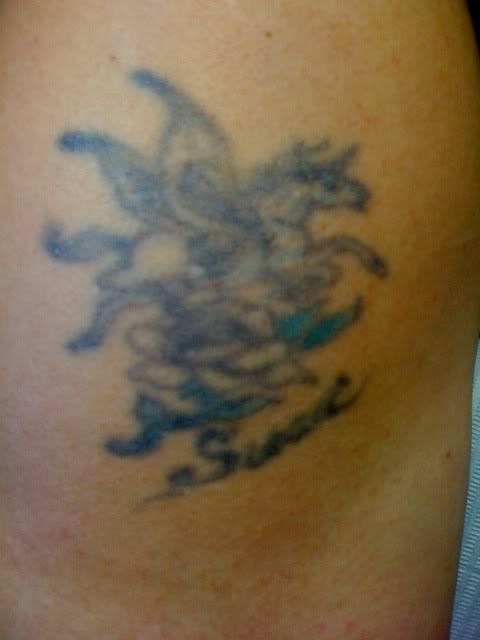 its so fadded that when i whiped a slight gray wash of water over it with a towel cleaning up after id done some lines you couldnt see any of it threw the dirty water!
and a truck stop, cell phone, day after photo! it looks alot better in person. youll just have to trust me.
for example, looking at the before photo you see two DARK green leafs to the upper right. then look in the same area on the after photo, the slight haze you see around the two new leafs is that "dark" set of leafs!
in other unrelated news, im seeing a ton of bikes on there way to sturgis this week. including this giant 5th wheel rv trailer with a fold down ramp door on the back to the built in garage. being pulled by an actual semi truck. he said that at the distance they were driving that his big rig would cost half the fuel! compared to using his pickup truck. crazy, haha but smart.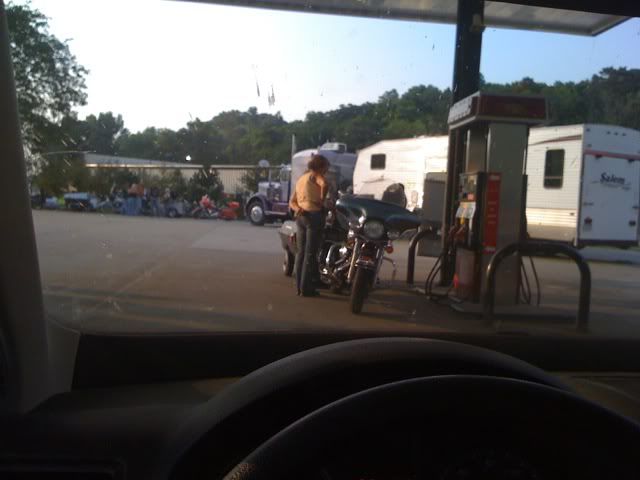 on the other end of the spectrum sunday im going to go see hanson play in omaha. yeah yeah yeah i know. but after they lost the chickmunk voices they are actualy preety talented... and my girlfreind will love me forever for going. all in all not bad reasons to go. im looking forward to it :)
~as seen in this months rolling stone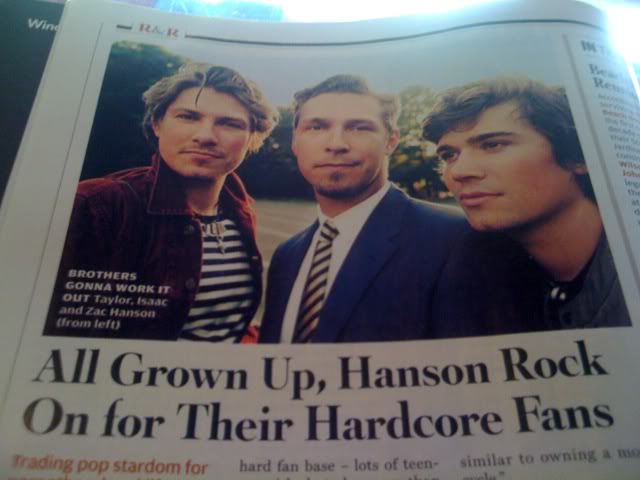 and as long as we're being unrelated here is an awesome apartment that my freind bea posted on her tumbler. its a reworked 500 sq ft studio appartment in nyc. you can see a cuboard filled work space/ tv/gathering space. As well as a sorta lofted bed area over the kitchen. preety stinkin rad :)
I fly to seattle for some fun times on thursday morning so hopefully im constructive with my tuesday/ wednesday off this week as i dont need to spend it in waiting rooms this week. In which case ill have process/ progress for you then!