hit up target last night, line was a good 1/4 mile if not a full half. haha crazy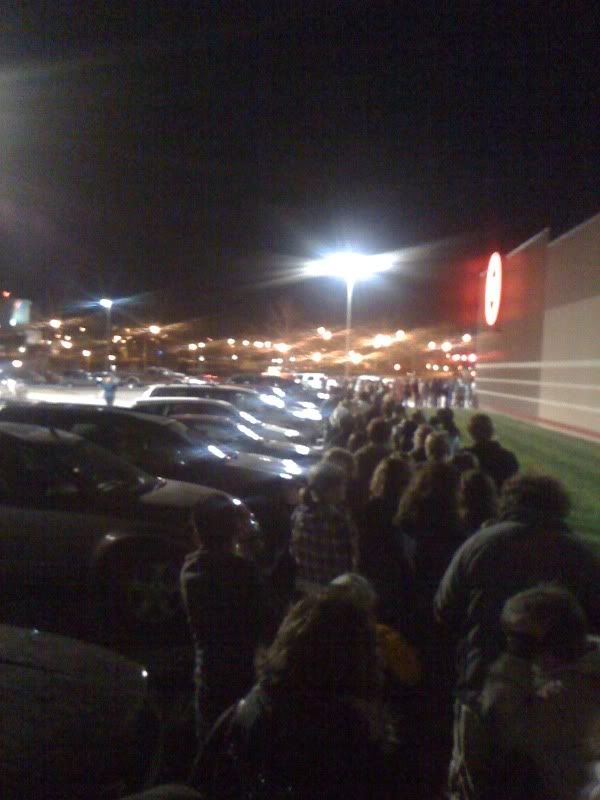 behind me
around the corner!
finally there! only 30 ppl at a time allowed. went pretty easy actauly, thank god.
not enough sleep and it was time for husker football!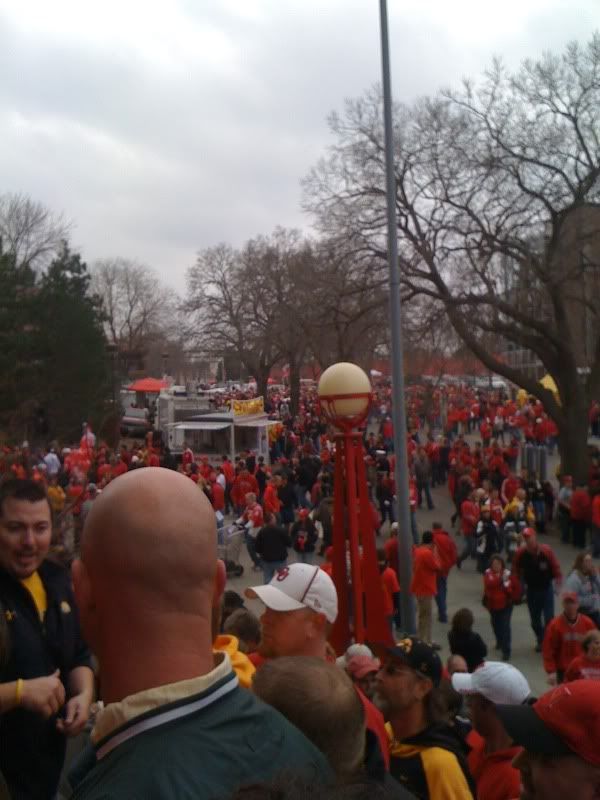 after a good 30+ miles at 10 mph on the interstate all jammed up we seem to have all gotten here at the same time :0
row 1 seat 4! sooooooooo close to the field!
watching the game from this perspective was so different then my typical vantages' very cool.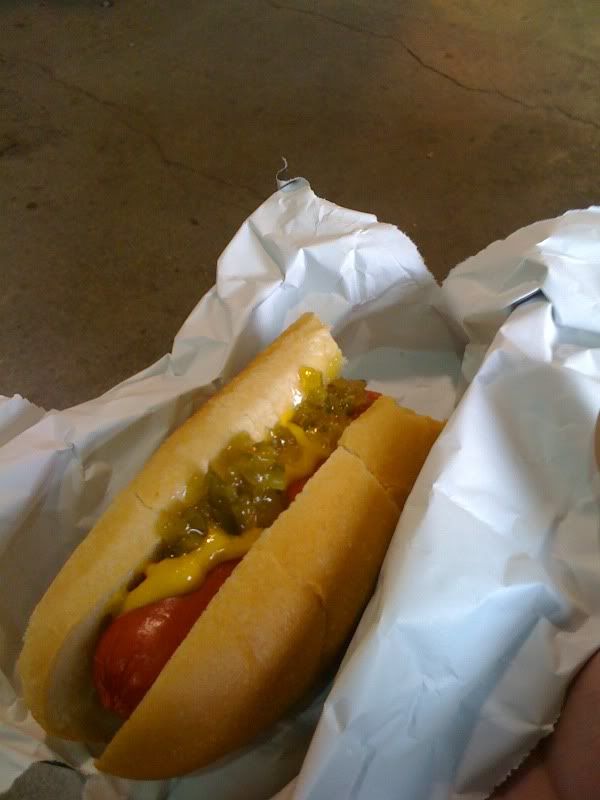 $3 hot dog was of course had, must be a dollar a bite? was a good game and we headed out.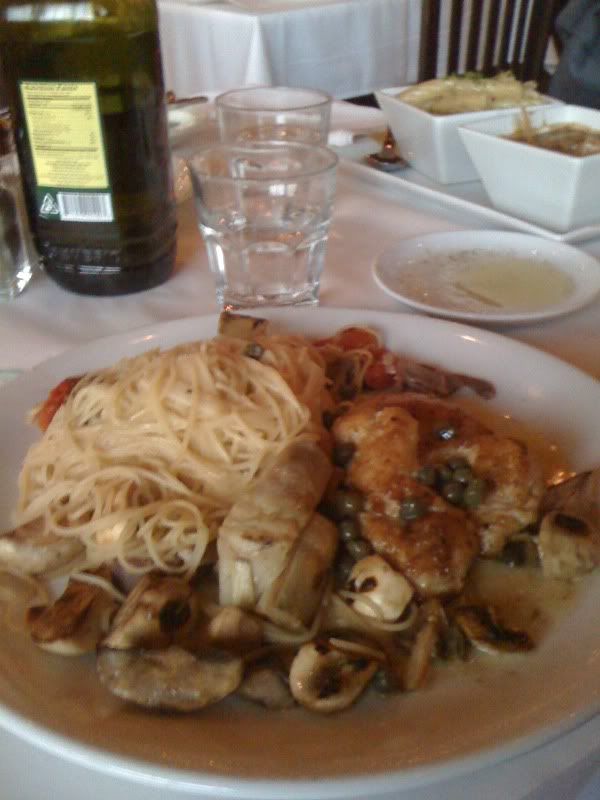 grabbed some dinner and watched the new muppet movie, very good btw.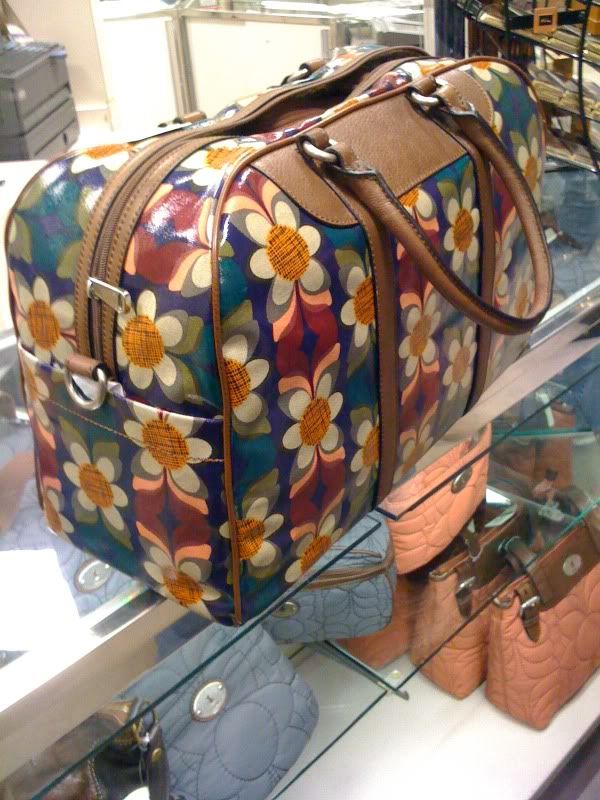 some more quick mall action for Sarah to show me what a girl like her mightlike for christmass :)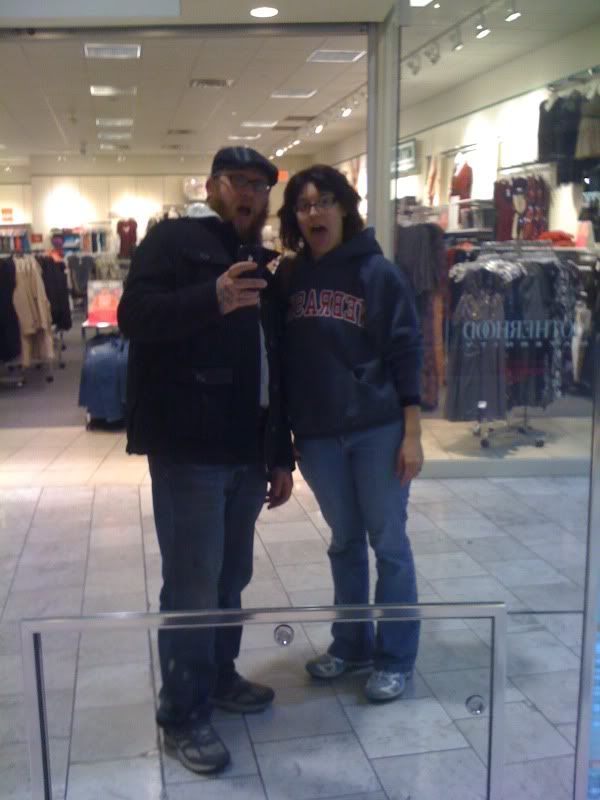 us being so attractive in a wall sized mirror at the mall haha