People decorating a couple months to early, eeeevery where you goooo.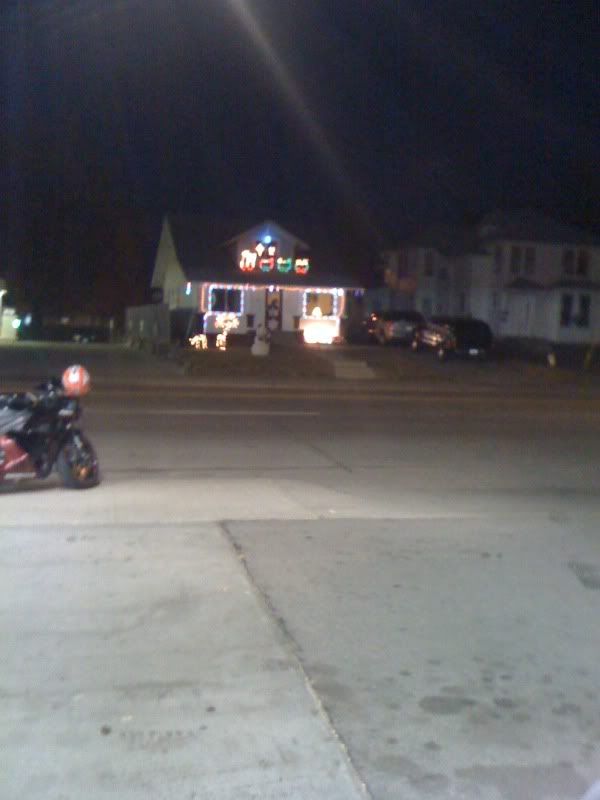 across the street from the gas station while i fueled up tonight.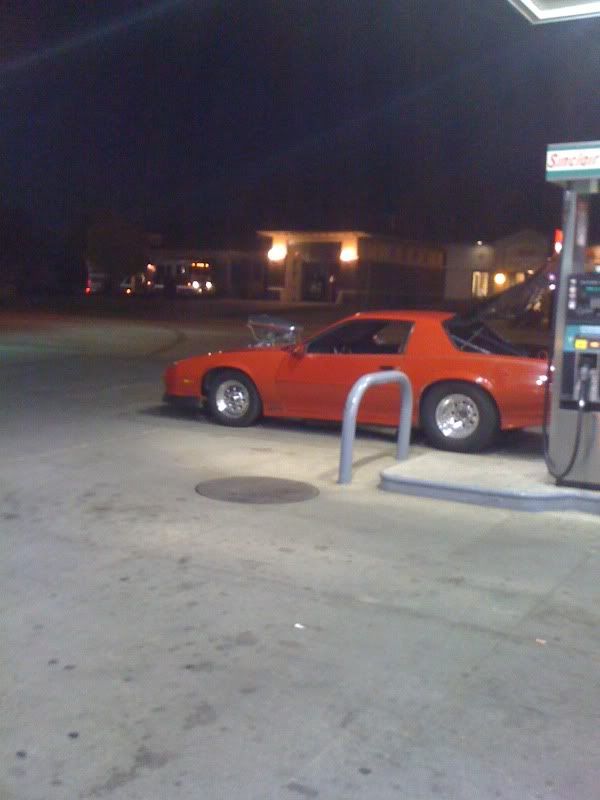 thankfully there was this ridiculous camaro with a blown injected bbc, full cage and 13 ish inch wide tires fueling up next to me. It not only made me forget about the christmas lights and that it was this dark at like 5 pm, but it also reminded me why i love living in iowa because that car is totaly street legal haha :)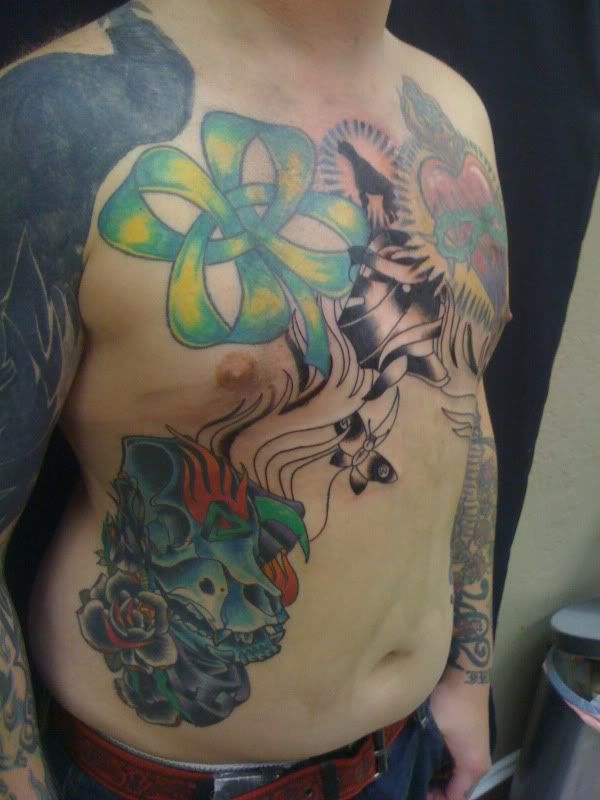 before all that i worked on Stevens stomach/ torso some more starting to tie the halfs together today.
you can start to see it coming together now as one larger piece. its also starting to be more noticable that this in fact the most ridiculous family crest tattoo I've ever done.
one more sitting and the new stuff aught to be all colored in, then we'll bring the bottom half and fill in the center!
also, got this phone pic of my possibly finished dash that i will possibly have in my hands monday!