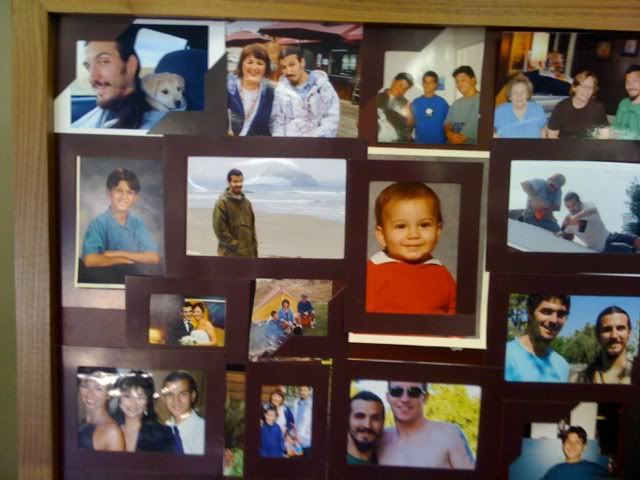 Ian Michael White.
I've just come from Ian's funeral. To be honest it had to have been one of the most depressing things I've ever witnessed. Friends that have remained cold and matter of fact about death inside of there own family were on their knees sobbing.
I think that alone is testament of how amazing, and what a gift Ian was to everyone.
Ian was all the things that I talk about wanting to be, and that friends of mine strive towards. So loving, caring, grateful, honest, non judging not ever seeming to ever let any sort of negative thought pass into his mind. Always a smile, always happy, always full of love for everyone and everything. 
Endless patience and an awe for all that was the world and nature.
How amazing is it to have ever even met someone that fits this description so solidly, let alone to have him in your life shining onto yours. And to be able to say all this knowing that no one who had ever met him would disagree one bit.
Man....
Ian loved music, he loved nature, the northwest, things made with love, family, brutal cold weather, wind chimes and people.
Today standing in the cemetery, friends playing songs he loved on their guitars if the weather had been any colder it would have been unbearable. And as he was laid to rest into the ground the wind blew with such a force and the sound of wind chimes bounced over the hills. I've never felt such a forcefull wind feel so much like a hug in my entire life.
I've cried so hard my breath has been taken from me, I've bit my lip until I tasted blood trying to stop.
I feel that with him being gone we all need to let the negativity go and just love more. So that we might at least attempt to fill this massive hole he's left.
I don't really want to go onto anymore sad rambling, but you'll always be in my heart Ian. Even when it hurts this bad.
...I don't want you to cry and weep, oh
I want you to go on living your life
I'm not sleeping an endless sleep, oh
'Cause in your heart
You have all of our good times...