got started on this tattoo today. its eventualy going to be a full knee to toes leg sleeve but we are focusing on this half first.
as you see above i did a breif color study for it, but first had to come the line drawing.
i referanced quite a few people, and it might be noticable. but i dont realy care. its a cool tattoo.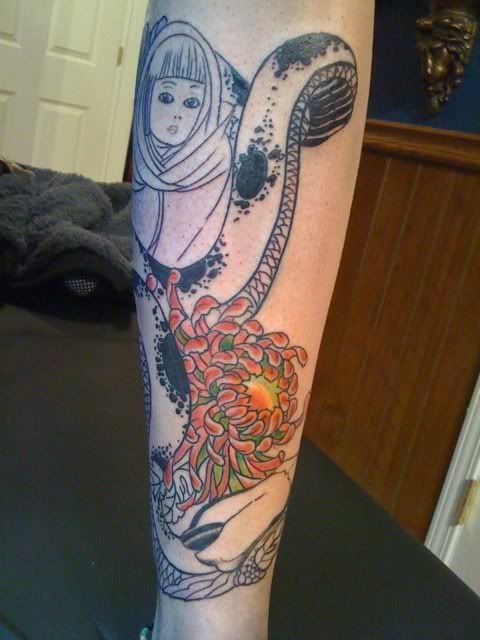 we lined the whole thing today, did all the black, and colored in this one flower.
it covers something like 55-60% of her calf pretty solid. when i dont have a big head ache ill create a wrap around photo for you to check out. but this is all i got for now.
now off to a freeezing drive home and a couple very wanted days off :)