alright so it doesnt feel like ive made any major progress but i suppose if i post a little something now itll make the next update a little less photo heavy.
jumping back to a previous post this is basicly what the valve covers looked like before i worked them over, just imagine more colors of paint and more grease haha. these two will probably end up on a wall or something somewhere.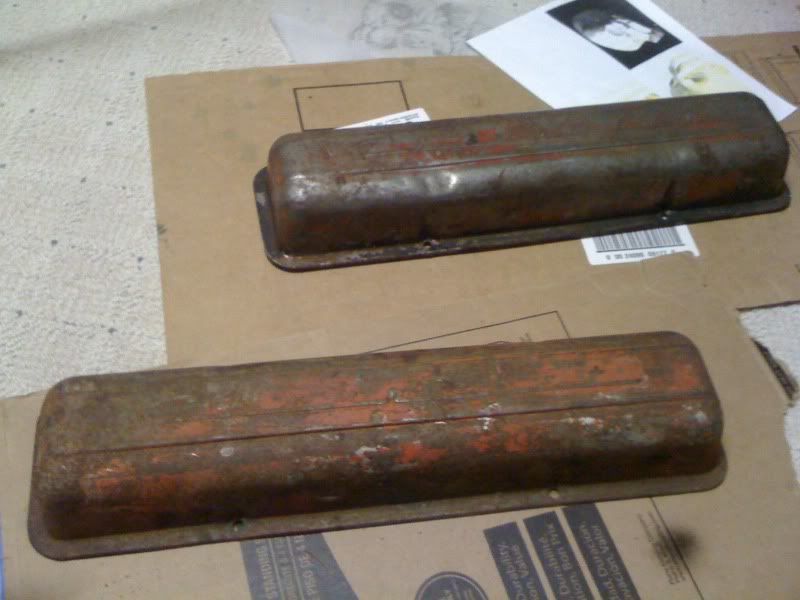 and heres last weeks pile of parts painted up all shiney like.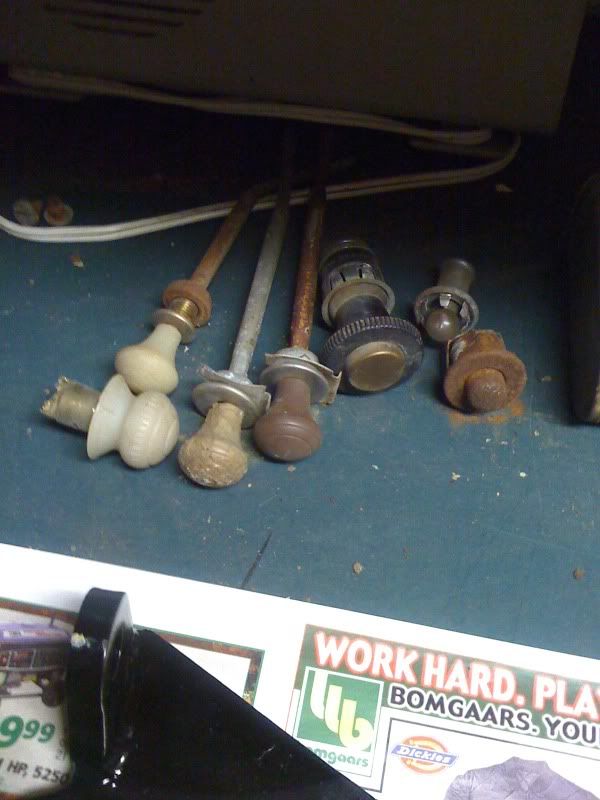 and the variety of stinkin knobs i found on the dash.
so with the dash out the window garnish moldings are also out as they need removed to reach the dash bolts.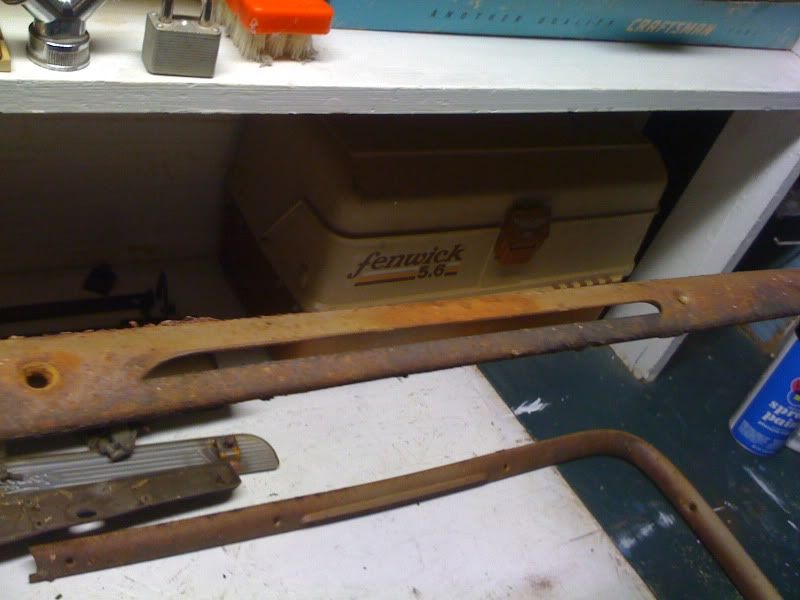 not to shabby, just a quick half hour or so of sanding and good to go!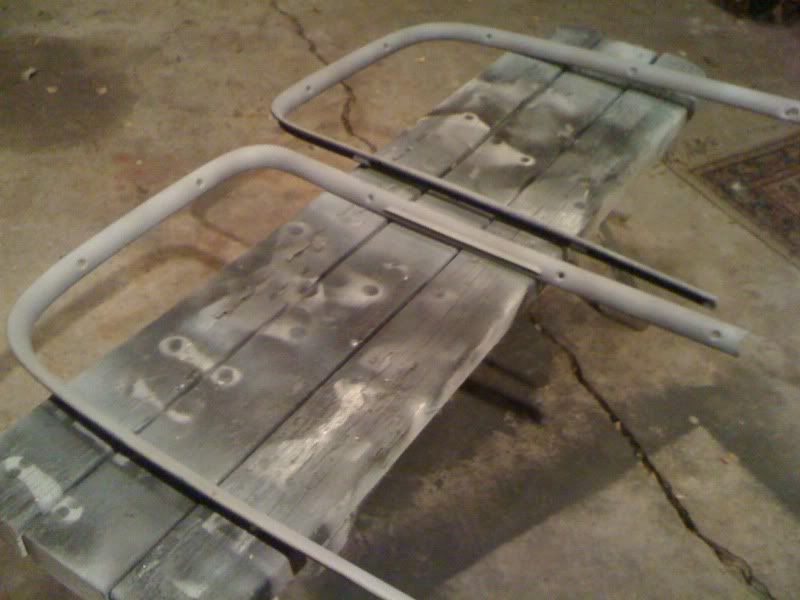 i painted the backside/channel with eastwoods rust encapsulizer line of products and primed the front side.
a few 'soft' coats of glossy black and i think i managed no runs! at least thats what ill let myself think until i go check them out in the morning. i think im going to wax them up shiney and then buy some stainless screws to re install it. figure that the shiny screw heads should take away from any sub-par paint. that and hopefully the dash is nice enough that you dont spend to much looking at windsheild trim.
no photos because i left the camera at home but the gas tank is out!!!!
it seriously took roughly 20 hours of actualy work time to get that dang thing out.
my enemy
after dumping the little bit of hella fumey varnish gas out i did a celebration dance and went home.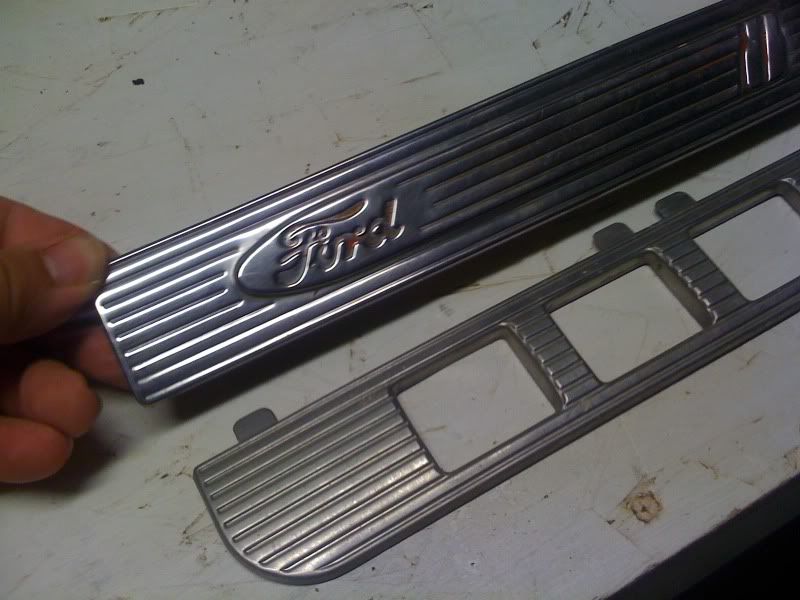 lord forbid i just watch some tv or something, i figured id hunt around for some mag polish from a good decade ago and set to polishing the dash trim. im going to buy new trim for the upper bits in chrome so i thought id better get the old stuff shiney.
kinda some one done/before after shots
little comparison with the shiney black chassi bits for a better idea of what theyll look like on the dash. used a rag towel not a terry cloth or anything so they could still use a buffing but they look a good sight better then before. even if that polish looked kinda orangish haha.
its been a busy week for me at work so i making it home late i didnt feel like laying on the ground loosening up suspension bits so after dinner i started tearing into the heater core id brought home last night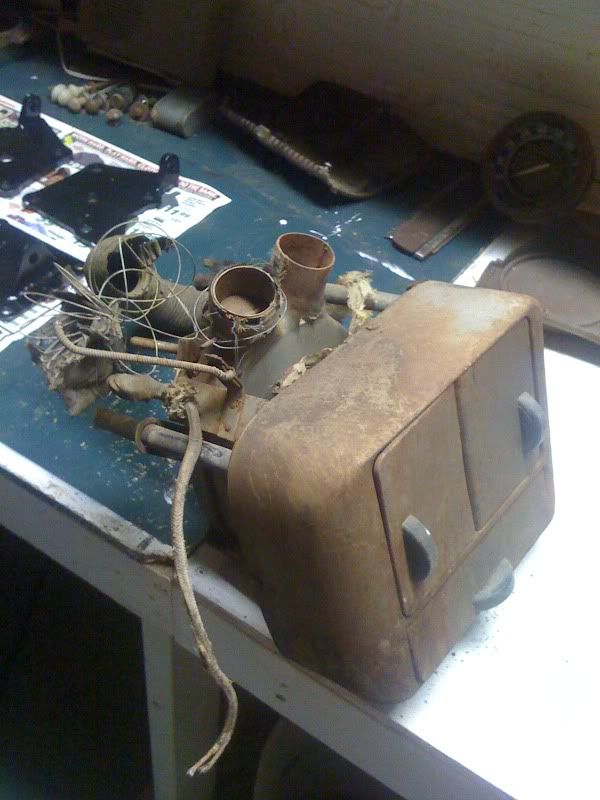 i figured maybe i could make a nifty fuse box cover or maybe a neat place to hide 12 volt and ipod plug ins, maybe a small amp?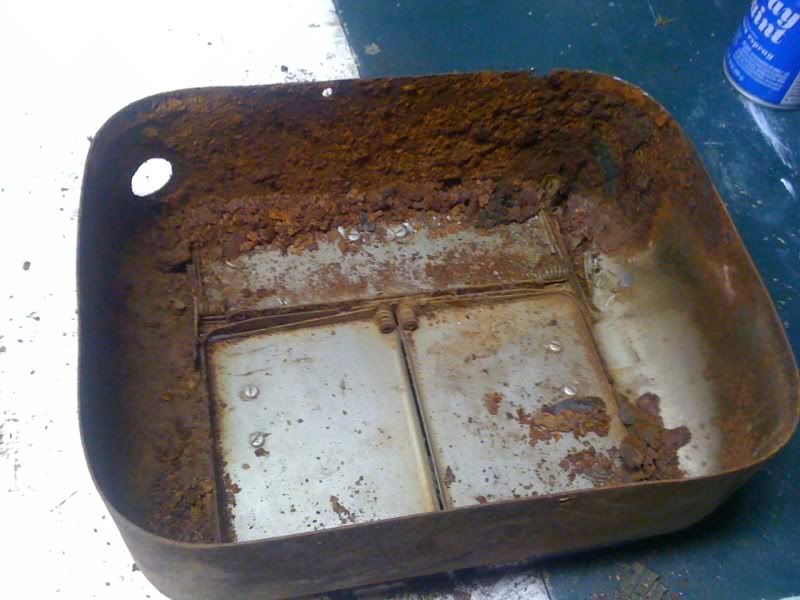 with the 3 screws out...some via a dremal... i cleaned up the shell as best i could until i found that about 50% of the skirt was rusted horridly bad and starting to actaly come apart. so i brushed it off and set it on a back shelf in the garage with other nick nacks. its still cool enough to save for something. but its just to far gone for what i want to deal with right now.
the guts are aprox. 5 gallons of trash!
so thats whats going on, ill prolly take friday night off to relax and starting saturday night ill bust ass threw my sunday monday days off trying to get the old suspension out and the new rear parallel set up in! Sadly i found that i have to drill ALL of the vaguely indicated bolt holes to mount it up so thats not to awesome. but its better than a desk job ;) prolly get the gas tank flushed and cleaned as well, and if im feeling ambitious getting the drain plug twisted out from the tank.
oh, and i did manage to help my friend get his massive new grill put together. wouldnt want us to starve to death wrenching ;)