found some old photos of past cars snooping around my photobucket account and thought id post some up :)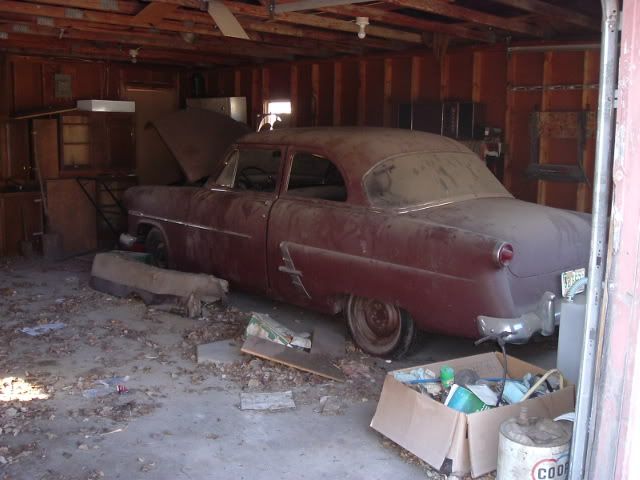 1953 ford customline 2 door, 77,700 miles, second owner car. nosed and decked :)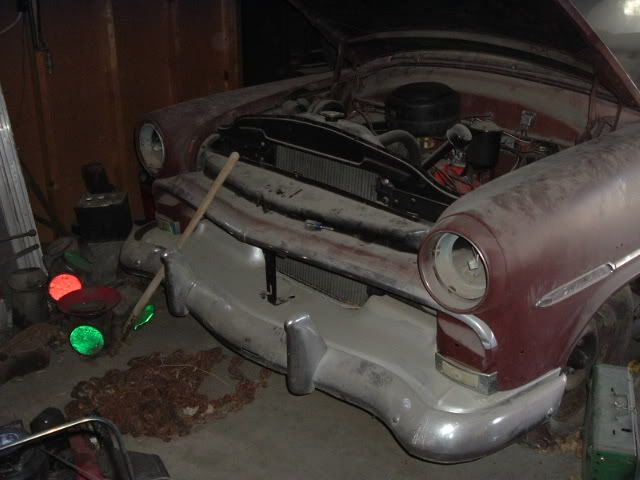 lil dusty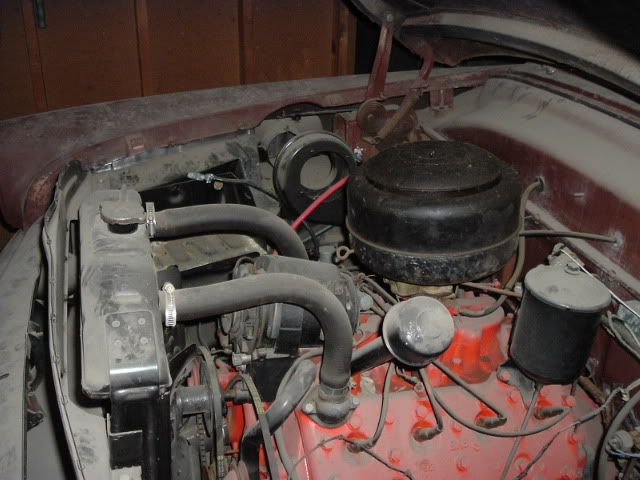 actualy still have this old air breather on the shelf, think i might make it into a non oil bath style filter for the 46 and get it chromed :)
didnt have a garage so i actualy got this car back into driving condition and tweaked in the garage i found it in listening to an old johnny cash album on the radio that was already there haha. further updates were made in the dorm parking lot in lincoln.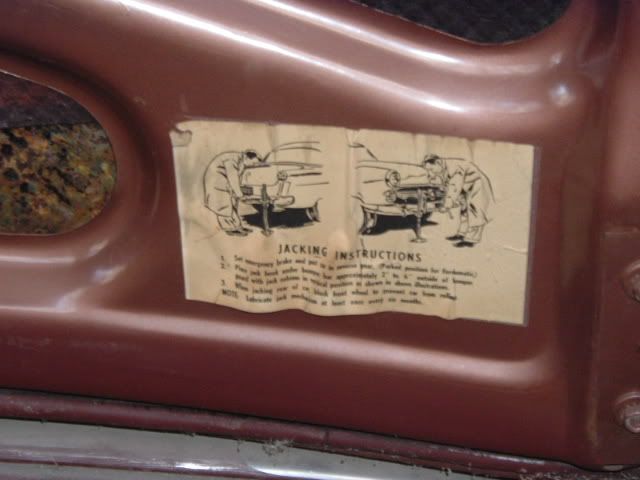 shiney :)
audi flexing some serious muscle putting new spark plugs in after rebuilding the brake master cylinder for me.
~ totaly random, but it was in 'order' on photobucket. heres my 63 corvair monza 900. dual carbs, dual exhaust,4 speed, generator and bias plys. keeping it trad haha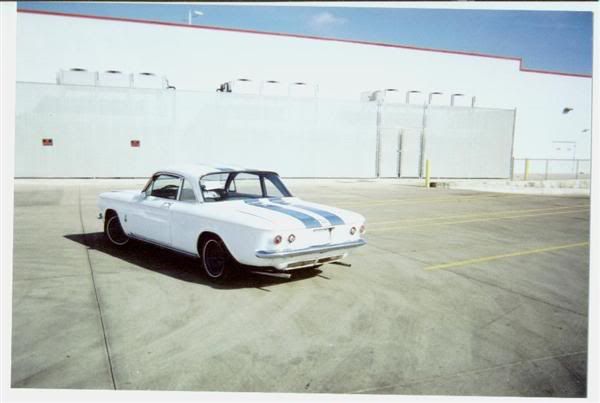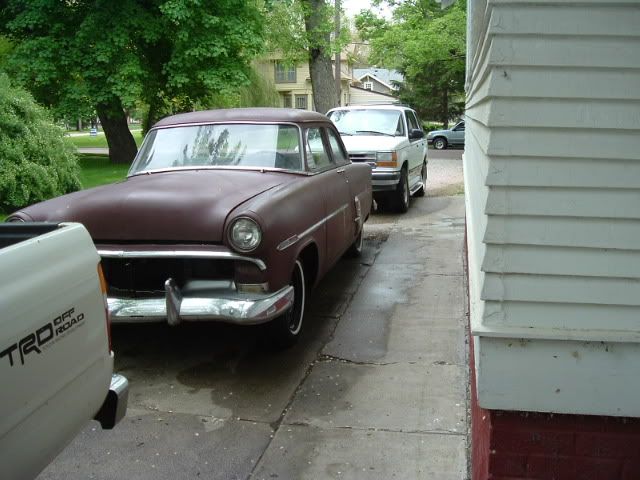 made its first drive to my parents house!
complete with 56 olds tail light lenses, fancy right? cant stand the stock ones so it wasnt a big deal when i accedently drove over one of the stock lenses.
some thin whites on black steelies, swapped to 12 volt still on a generator, mexi blanket seat 'cover' and we're rolling.
some how decided that the first trip longer then a few blocks should be to drive 3 hours to lincoln, thats 3 hours driving the speed limit. lets just say it took a little longer haha.
an old photo shop of a 55/56 ish olds grill on the car like i had planned to do before i sold the car.
shots from the drive to nebraska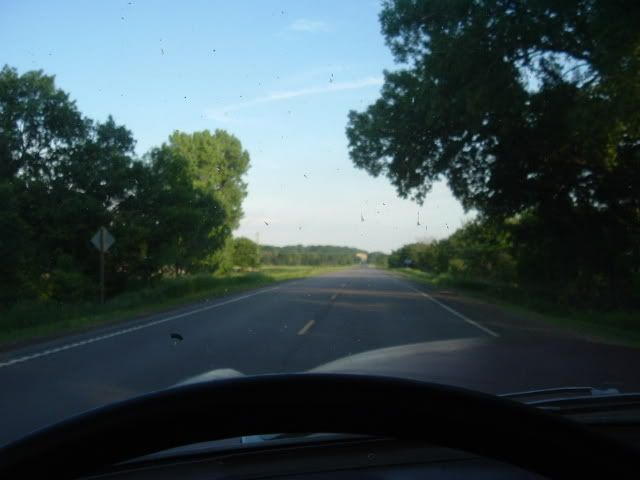 handsome eh'? ha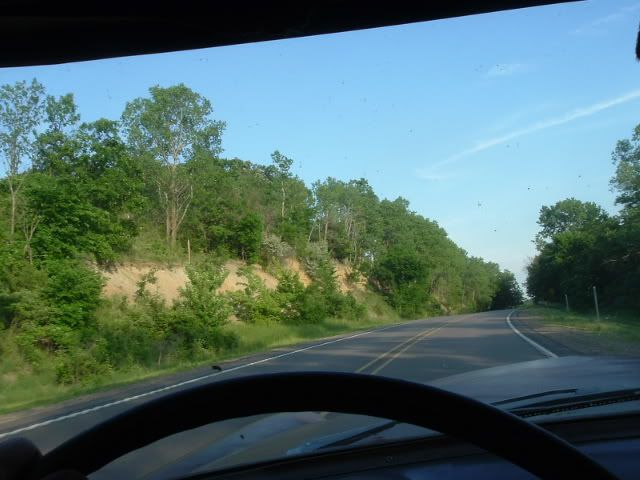 i remember this drive soooo well, it was a definant turning point in me falling in love with driving old cars. the world threw a 50 plus year old windshield is a totaly different place.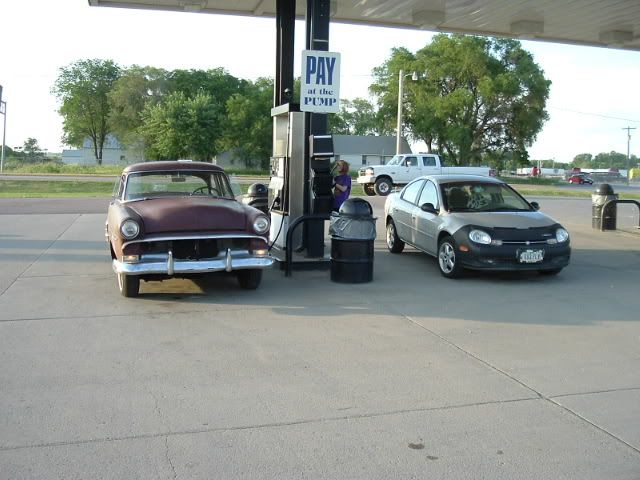 met audi south of sioux city to convoy to school together, her trust neon as support vehicle for the 'short' turned epic long trip.
wasnt charging super well, this would be one of the serveral stops to blow out the fuel filter and get a jump start.
havent lived until youve pulled a starter, re attached it, blew the fuel filter out and replaced it, and re polirized the gernrator a few times on the side of the road in an indian reservation middle of now were. ;)
not even to fremont i remember asking how for lincoln was and thinking 'theres no way we are still that far' haha
we left the car in fremont at my grandmas house and came back the next day with a different fan for the car... dont realy recall why i kept swapping the fan... but following ryans firebird back to lincoln seeing 27th st has never felt so good haha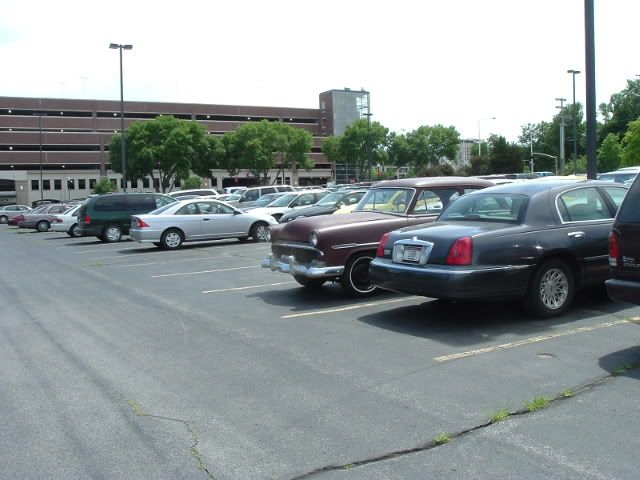 parked at school, cant believe that when some one tried to break into it they busted the perfectly good drivers door window and not the already bullet riddled back window? morons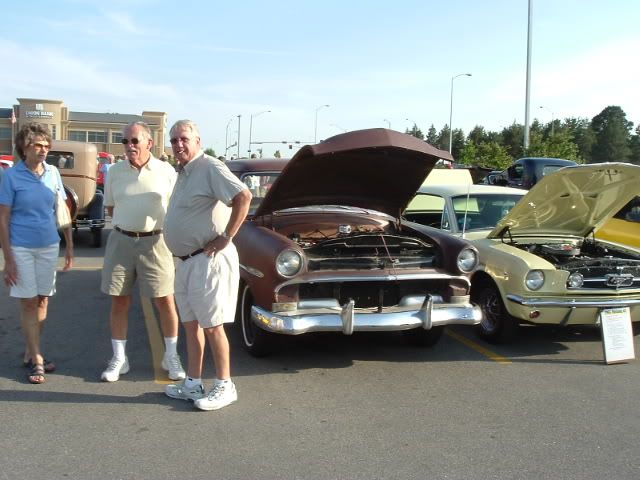 first cruise night!
was still pinstriping at that time...and waaaaaaaaay less tattooed :O
chilling in bob bleeds model A sedan with jonny cola, tuck and Aud the 53 didnt make it but we did :) lol worst, weekend, ever. but at least we can say we've slept in the attack of an industrail building before haha. we actualy ditched the show the second day and went to a giant gay pride parade. it was a much better time, then we went home a day early i think.
did a test run with the car to flashbacks in omaha the week before BTT50s and just wasnt feeling confident in it so we left it in lincoln.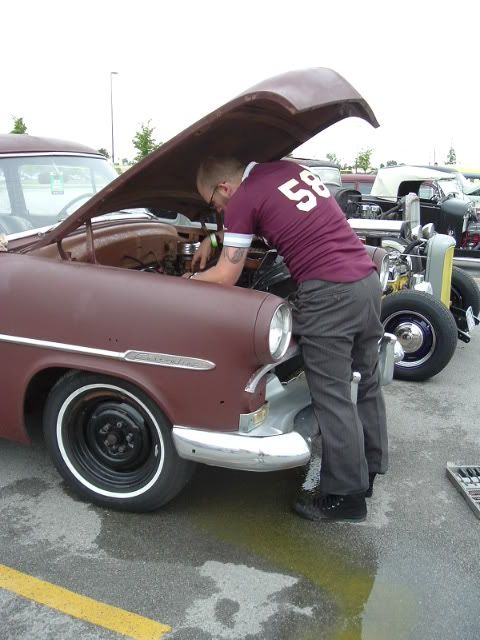 did make it to livefast in omaha though, were it puked its guts out all over the parking lot. i dont know if it was actualy over heating but i do recall it still not charging and rocky making a new thermostate housing gasket out of a piece of cardboard. the car chilled at a freinds house for a couple days while we figured out a game plan to get it back to lincoln... game plan, fresh battery and drive like hell! it worked :) that was a good 6 years ago now! wow.
hauled around TONS of extra parts in that car, even this old aftermarket aluminum 4 barrel intake i ended up selling, haha.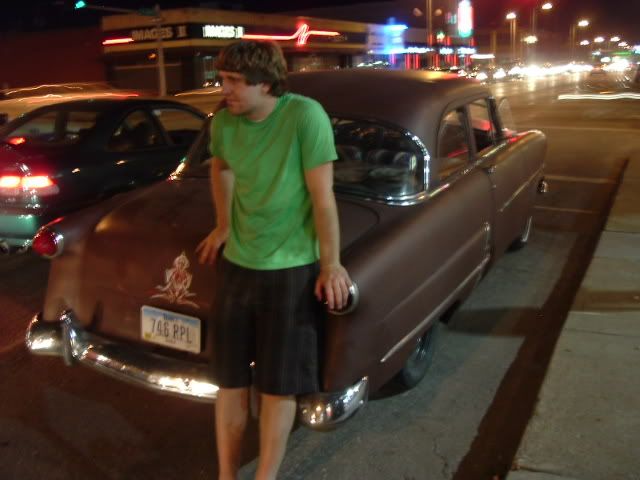 ryan chilling with the car @ americruise when it came threw lincoln, im preety positive dumping the clutch on this 3 speed v8 flathead with nearly no exhaust is what hooked him on flatheads. a sweet sickness indeed ;) glad he got the one out of the 46 for his hot rod :) seeing as i feel sorta responsible for the flatheadightous
good times
even met up with BobK on his way to Bonneville for a steak!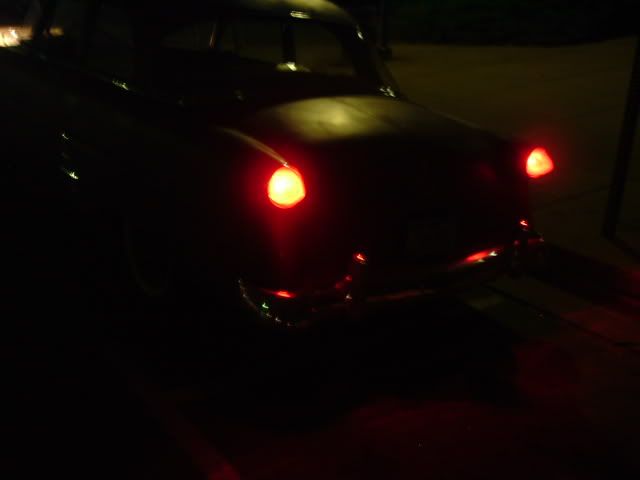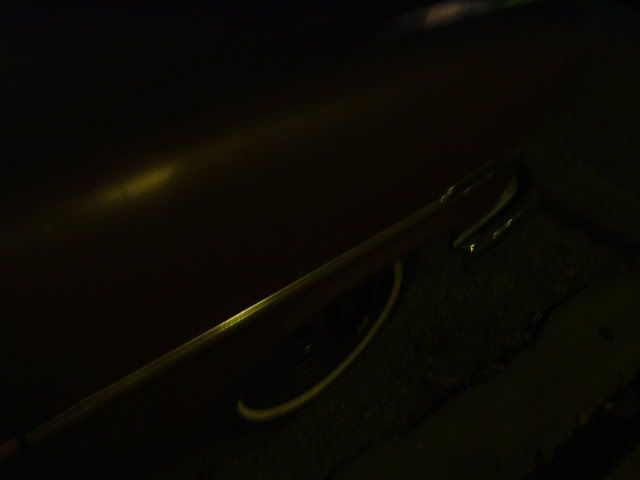 artsy shots of just crappy shots? its a fine line...
saying goodby before it heads to...somewhere south... im kinda curious were it ended up these days.
anyhow theres some pix and memories :) good times, good freinds :)