blogger was being lame and wouldn'tlet me publish posts last week so here's last weeks update!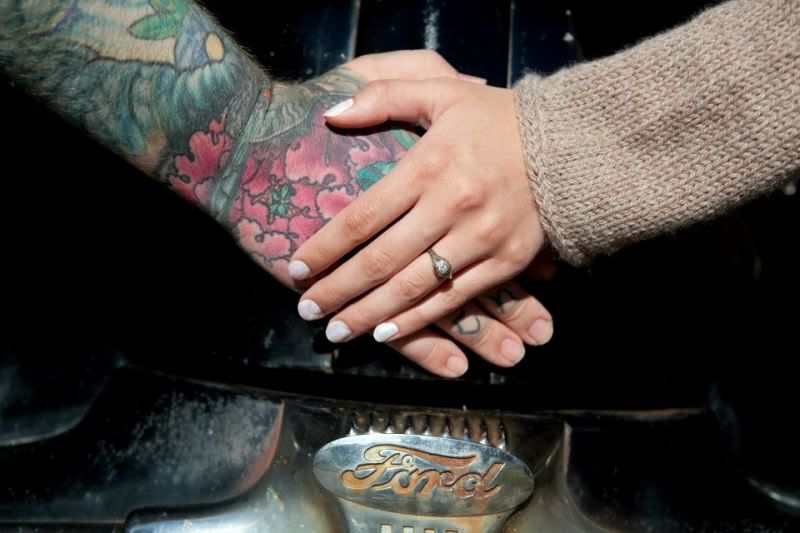 Photo update...maybe a few to many photos lol
alright so at the end of the last big update i had gotten the car fairly cleaned out and spent a couple days getting it clean for photos, with that taken care of i dug in!
first on this list the front seat!
of course with a seized up track the seat wont move, so in some grimey shadowy light i took them on. i used the crappy picture because thats about all the better you could see them and thought id use a photo to relay that haha.
ultimately laying on the floor with a wrench on the bottom nut and my top hand left to handle the bolt i ended up taking a looooooooong extension and putting it threw the exposed seat coils. hopefully its less trouble to put the seat back in after they're recoverd :S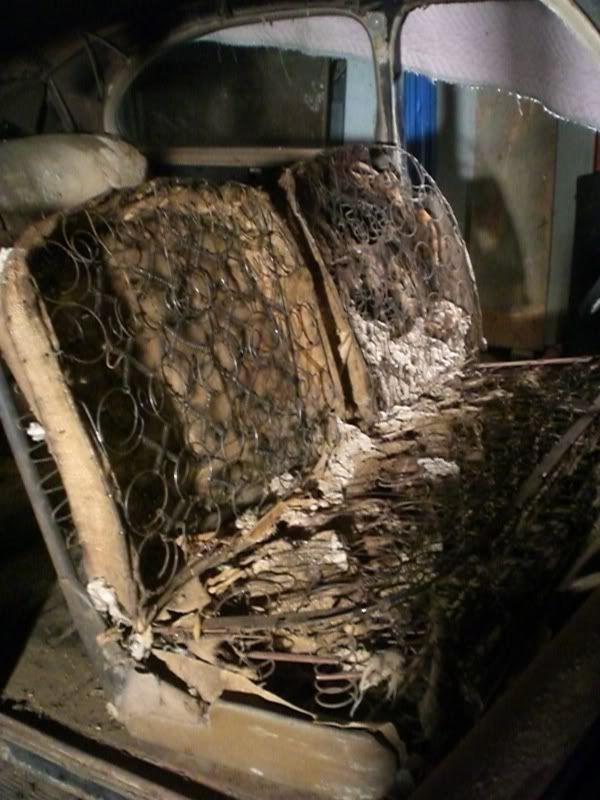 before
after!
thought it was weird that i hadnt found anything in the car yet, it was all under the passenger side seat! haha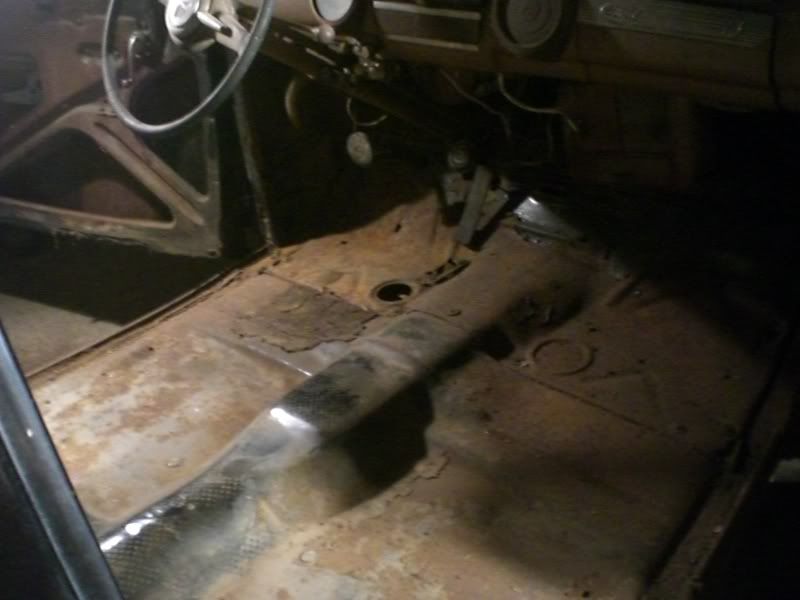 all cleaned out...well maybe swept out.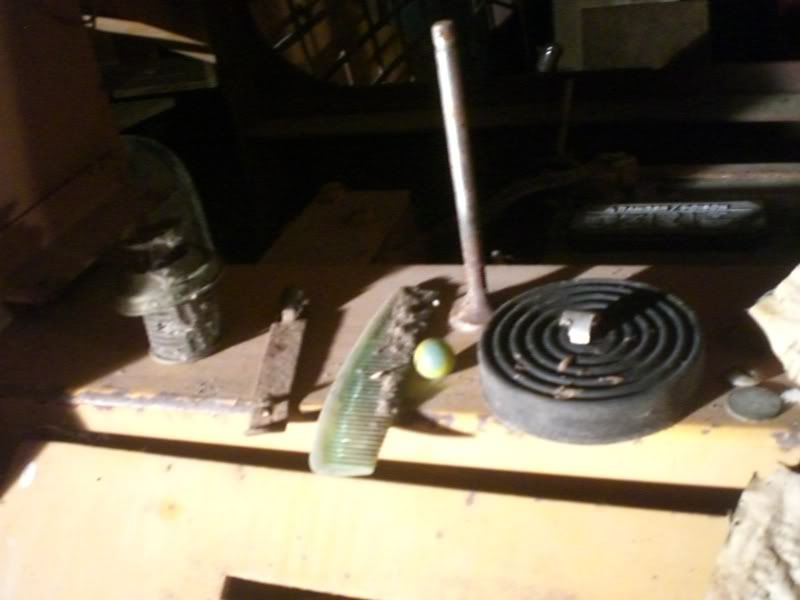 a valve, broke valve keeper, two pages from a book, a thermostat, a glass marble, 1935 penny, 1949 dime, green plastic comb, church key, and a box for 6 hersheys mr goodmark bars advertising kitchen knives on the back "your value 3.50 your cost $1!" haha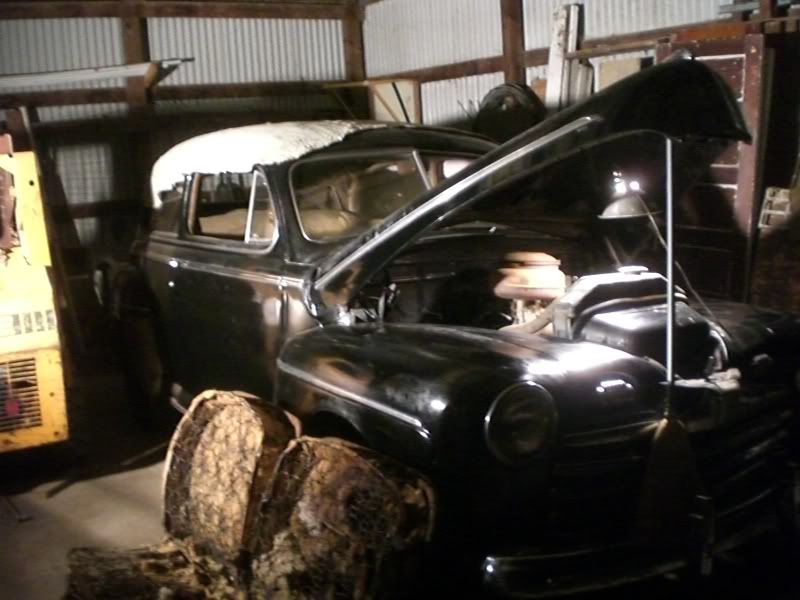 getting a little croweded, might need to move that seat to the basement this fall...ugh wait it is fall :O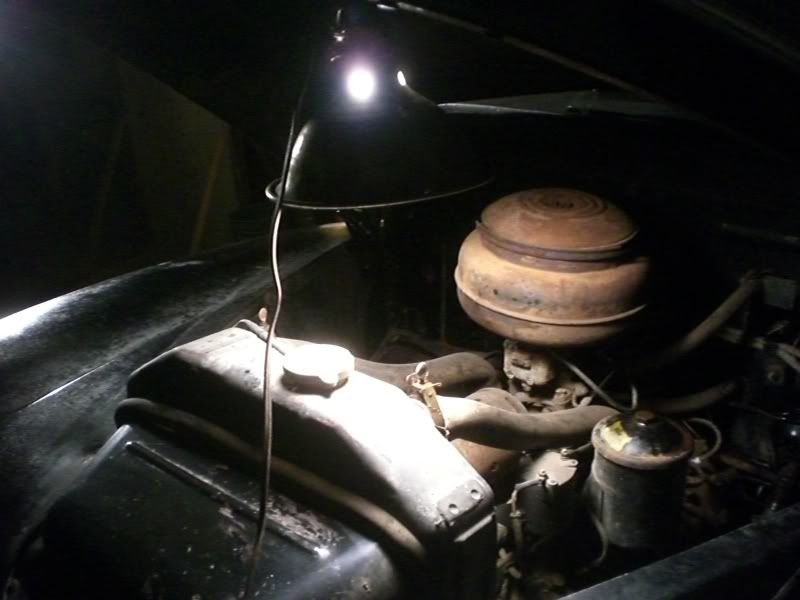 real world working conditions, after the seat was out i set to working on getting the gas tank out... still working on that... and getting the horn and radiator out so we could pull the motor/trans.
this sucker did NOT want to come out!
gotta be nearly 30 pounds haha, think i might stick it onto a 12 volt battery and see if i can lose the rest of my hearing.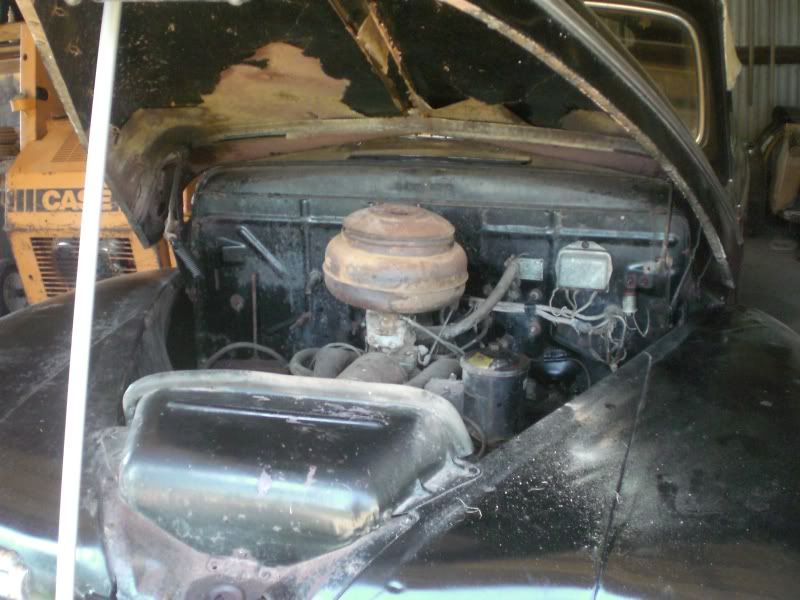 after some prying and utility knife surgery on the hoses i got the rad yanked!
that bastard was heavy! i dont know if ill use to it cool the small block but im going to rinse it out and do a little air pressure check and see if its still good. maybe ill use it...maybe itll go on the hamb classifieds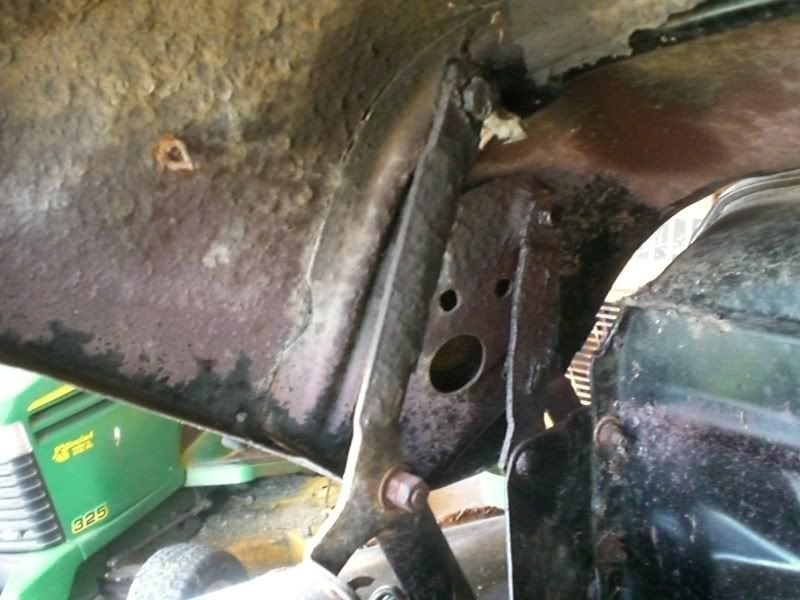 next to yank the hood, all but one bolt came out super easy. the last one was a hole were a bolt should have just screwed in. instead i found a smaller bolt in the hole with a nut on the other side. that wouldnt be a big deal if it wasnt nearly impossible to get to the nut side. add that my fingers are about 3/4 to an inch wide each and lets just say it took some time and some 'words' to get it out.
you can see the pink-ish under coating of sorts under the hood flaking off revealing shiney paint. its all over the car and seems to have done its job judging by the good paint and metal all over the car. seems weird that its pink?
custom nose job? haha, not quite right for this moonshine/cochran styled build ;)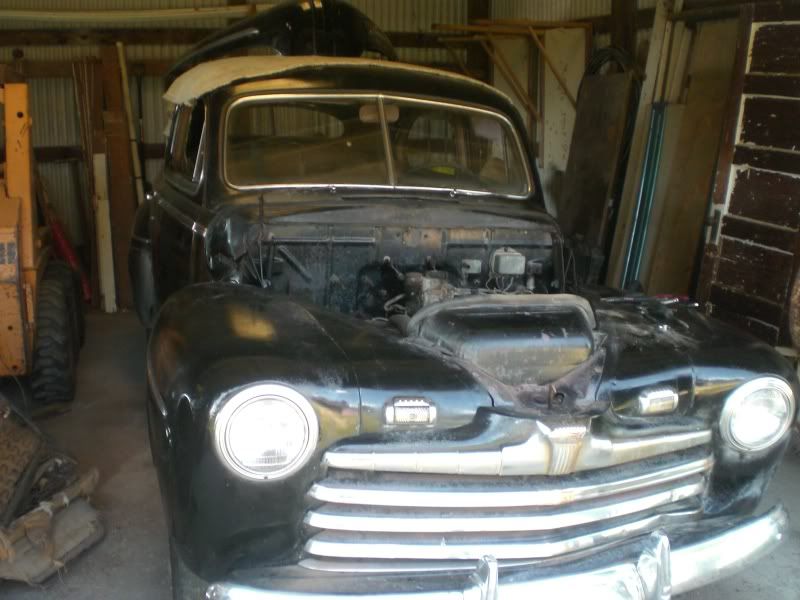 sucess! made sure to take alot of photos of how things were bolted together before i tore it apart. we all know how fun that sort of puzzle is after it being apart for 5 months.
figured photos would make it go back together with less hassle :)
you can never have to many tools :) bolts in place for longer then your parents have been alive are a bit stuborn ;)
charles, "the butcher" found out just how stuborn those toe board screws can be.
we needed to yank it to get to the trans and the heads of the screws were nearly eroded flat away on the bottom side! the drivers side area of that panel is preety much the only serious rust spot on the car so i wasnt to worried about it getting tweaked coming out as it would eed replaced anyways.
charles hasnt ever worked on some old american steal and the worn away hardware that keeps it in place so i let him at it.
holding it like a prized fish he figured out why some one would mess with something like this, the feeling of accomplishment!
much better!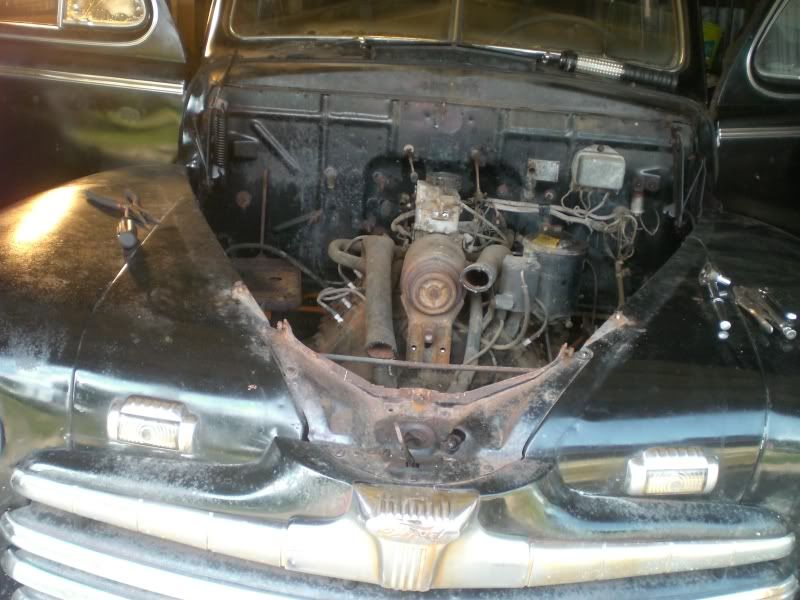 oldsboy showed up day two into pulling the motor and we took care of the last few bits holding everything together. was a learning experance for me about torque tubes and old fords trans for sure.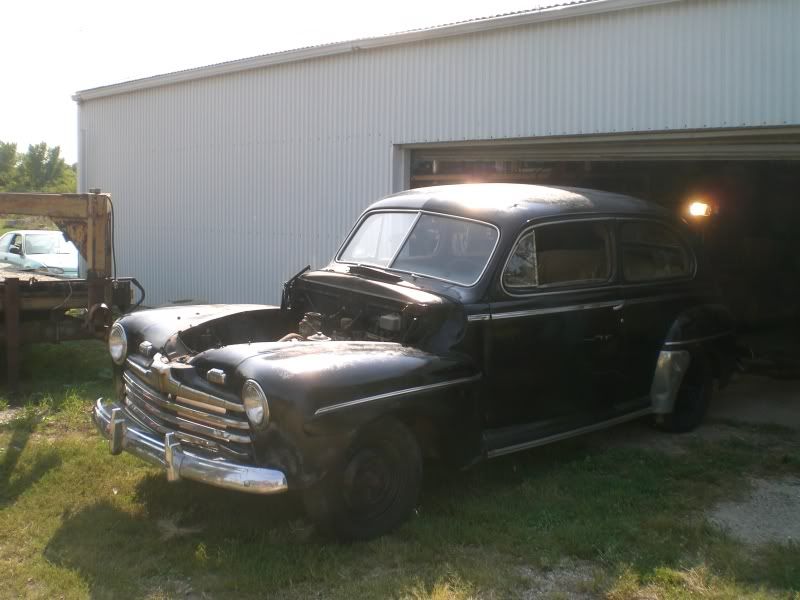 out in the light ready for our "cherry picker"
the flathead in its original home for the last time before being banished to nebraska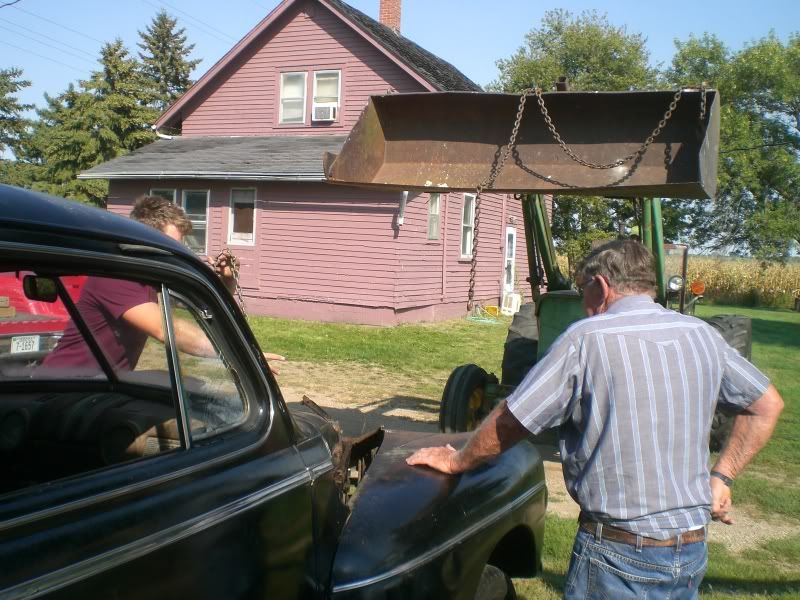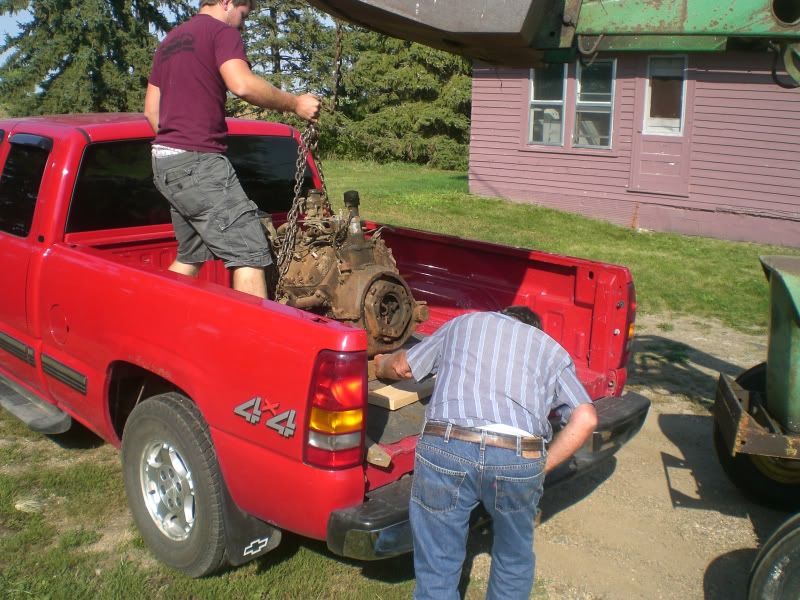 what? your cherry picker isnt green?
factory reman'd fuel pump! thats neat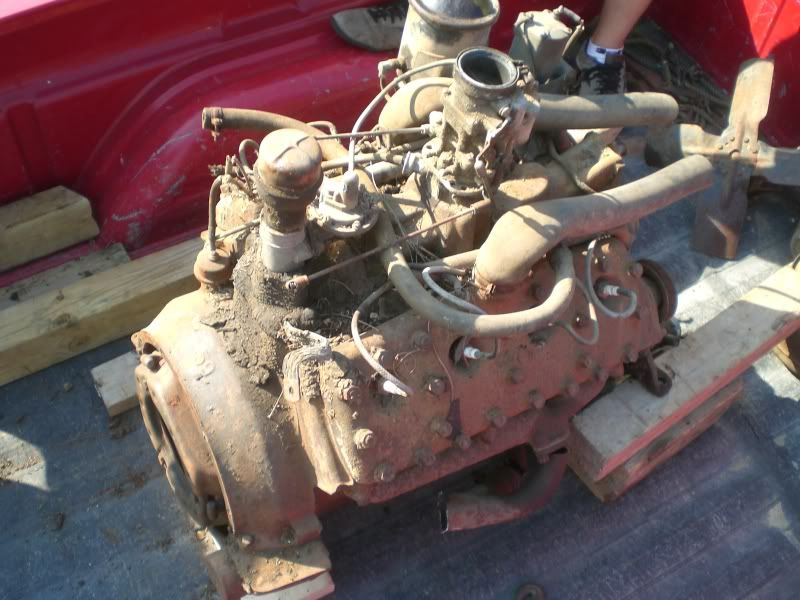 on its way to its new home in ryans T sedan!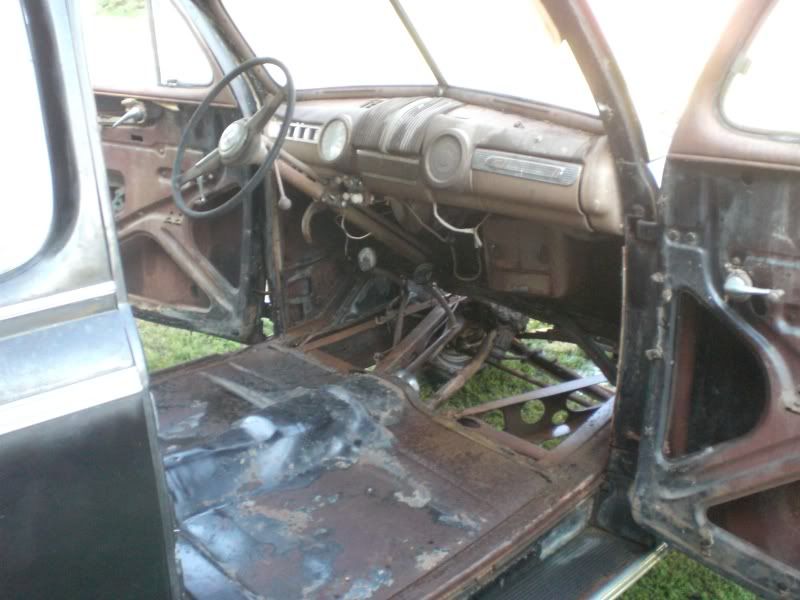 took the opertunity and washed out the engine bay and floors with some dawn and water pressure in prep for getting cleaned up and painted this week.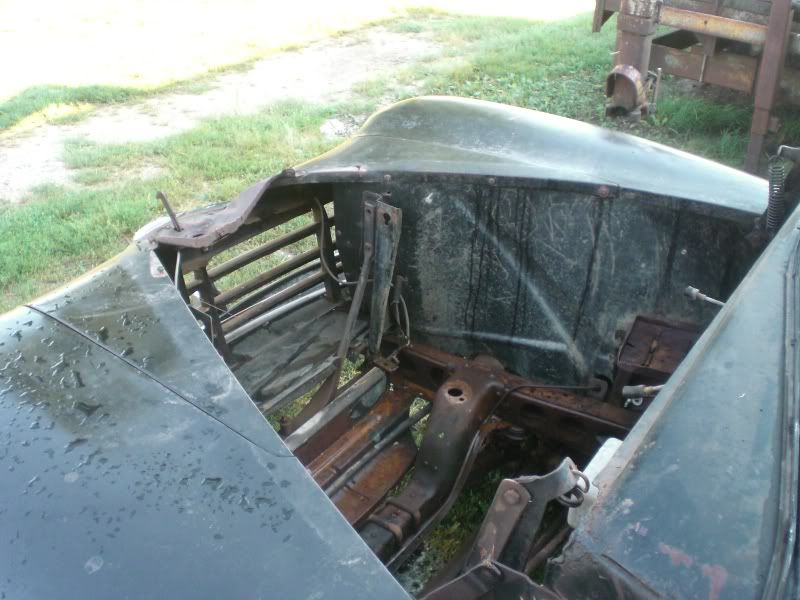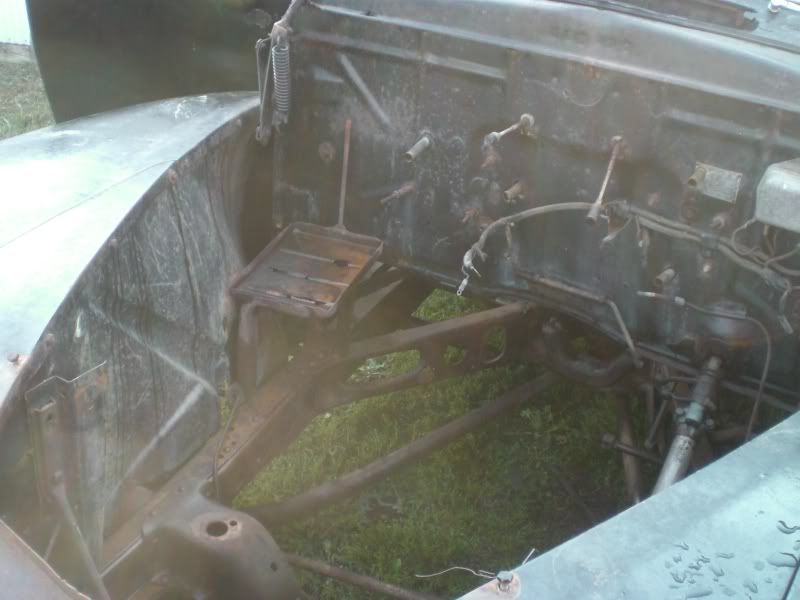 that fender is about chest high now! looks like its trying to pull a little three wheel low rider action haha.
got a 9 inch for it last night out of a 66-77 bronco with 3:55's in it and some 3:00's on the side, and a line on a 350/350 with everything still bolted to it to check out this week. hopefully all goes well and by the end of the week the frame/floor/inner fenders/firewall/inner door structures and roof will be cleaned and painted and i will have that stuborn gas tank out of there!
thanx for all the help along the way guys, i apreciate it :)