So week one with the car, so far so good. Actually its been great, I've been working on the car after work until about 11 or 12 every night before heading in. Just enough time to get something done and feel accomplished before I pass out cold. You can see my uber deluxe working space above.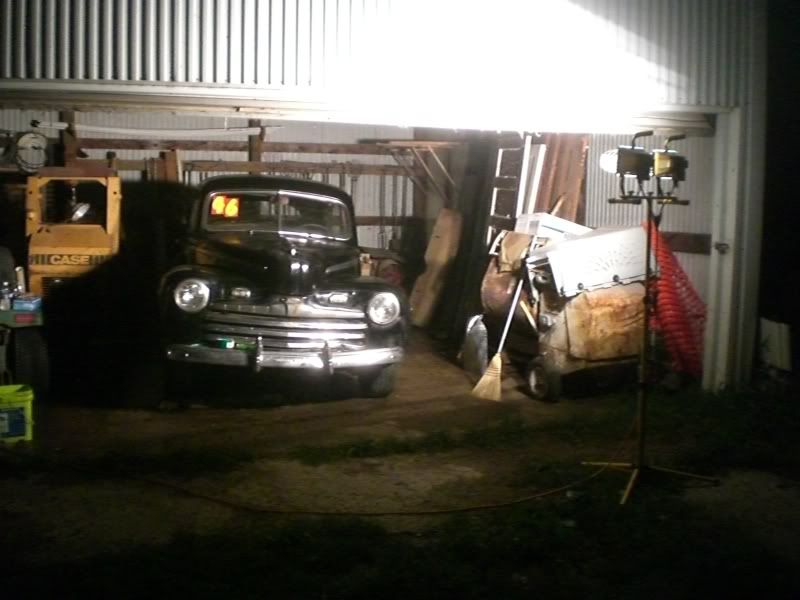 I dont want to hear any of you guys with lights actualy built into your shop complaining alright? haha. thats like a thousand watts of warm right there ha.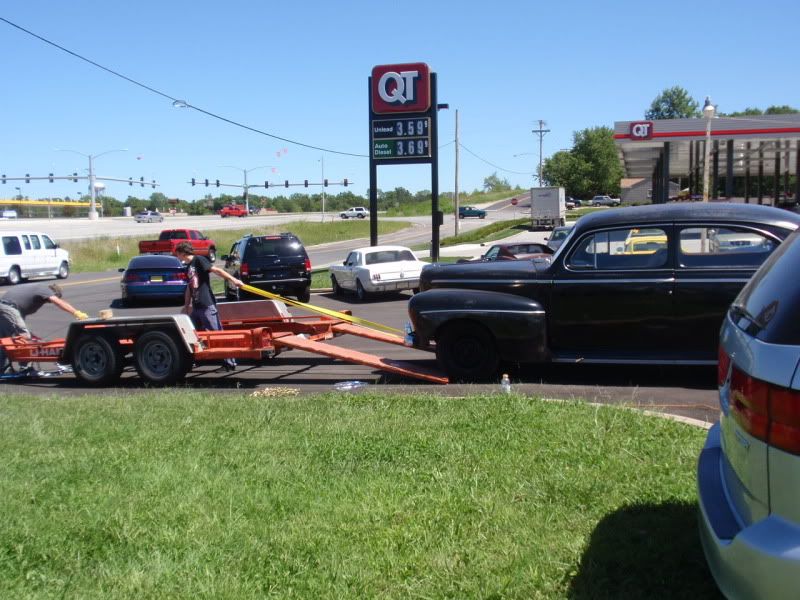 got these photos in my email from the future inlaws of the car being loaded up and thought I'd catch up and post them. yes. I am one of those guys with albums of every little build detail of all the cars hes greasy hands on haha.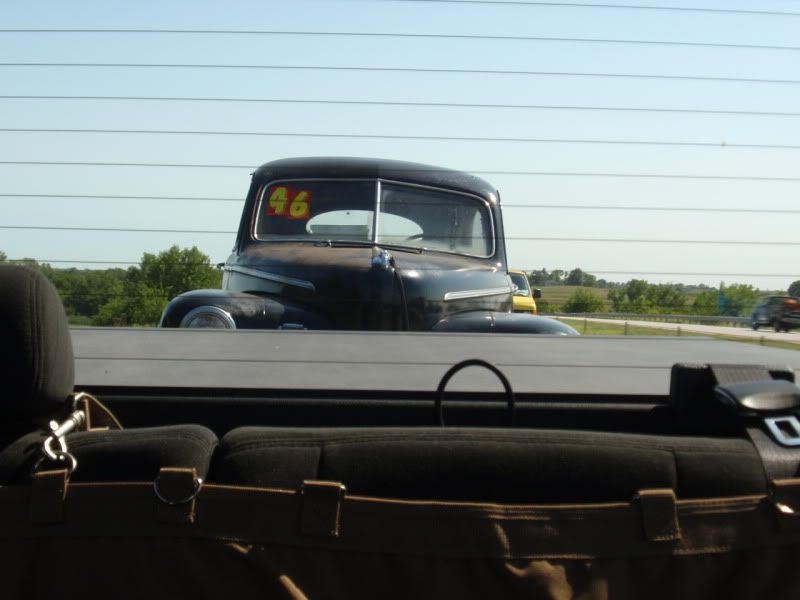 yikes! tailgate much?
Anyhow, I spent the week trying to get the car cleaned up. I figure its a good place to start with any project. You get better acquainted with the car and learn its little flaws, and you end up with something clean to work on. i know wrenching on a car and emerging all greasy and dirty its the manly route to go, but i like to see what im doing.
I also wanted it to look sharp for this Labor day weekend when we would be having some engagement photos taken, or as i like to think realy nice before photos haha.
my awesome friend Clay Lomneth ~ http://claylomneth.wordpress.com/ & http://claylomneth.4ormat.com/ will get you there~ shot them for us and he will be visiting often to document the build also. so im excited to have some good working/build shots. that being said i wanted the car clean and i couldnt go to crazy the first week tearing out all the seats and pulling sheet metal off. It was actual a good thing becuase it let me focus on cleaning the car further, wear i found the car is waaaay nicer then i even thought, and gave me time to think about the time line of my build.
there are things that need done before it gets cold, things i cant do until i get the old motor out, things that i can do inside and will save for winter when i dont feel like cranking up our 35,000 + btu open flame heaters to take the edge off the -40 temps we get in the winter. So i got to take some time and realy think it out.
So what did i actualy get done? I got the back seats bottom out, the front seat gutted, the interior completely striped, the old tar/roofing paper floor insulation tore up<- reveiling nice painted floors! I also managed to clean the trunk out, wash the car, wash the windows and spend 5, yes 5, hours waxing it.
The car is so solid that i felt like cleaning and waxing it before starting in on it in earnest would be some good project "car-ma" and would keept it easier to clean up while working on it over this fall/ winter.
alright so some more pix...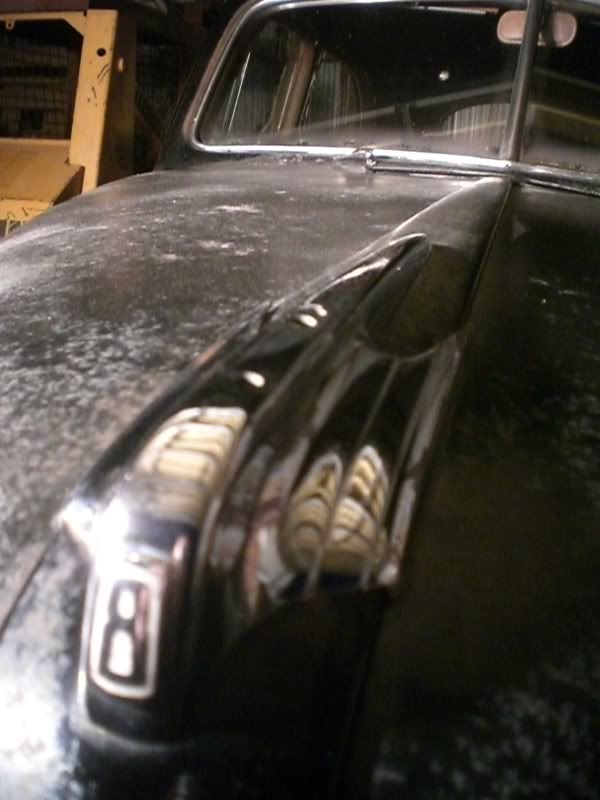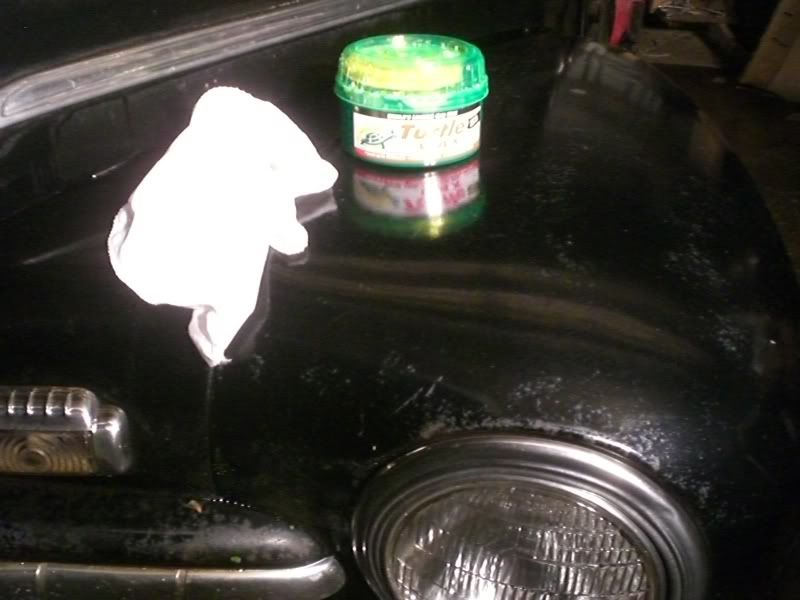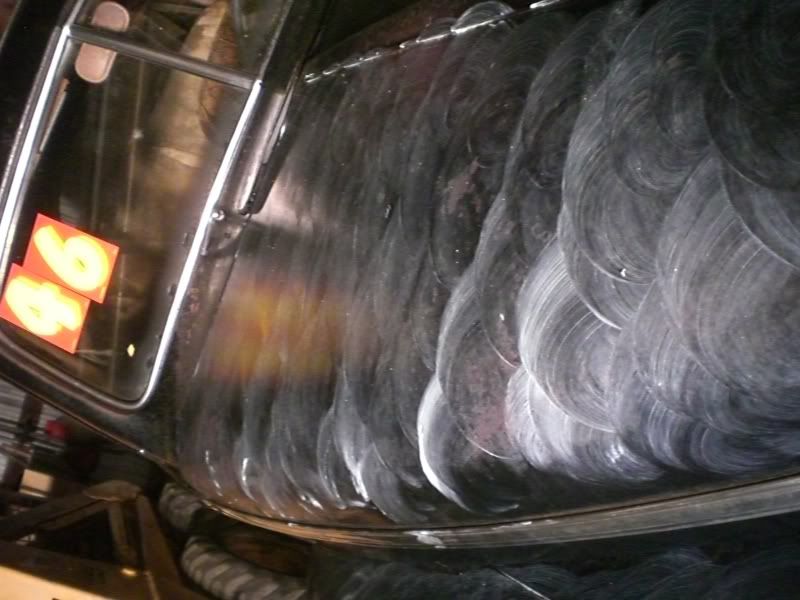 i kept wondering if waxing cars wasnt an inspiration for people 'fish scaling' their customs..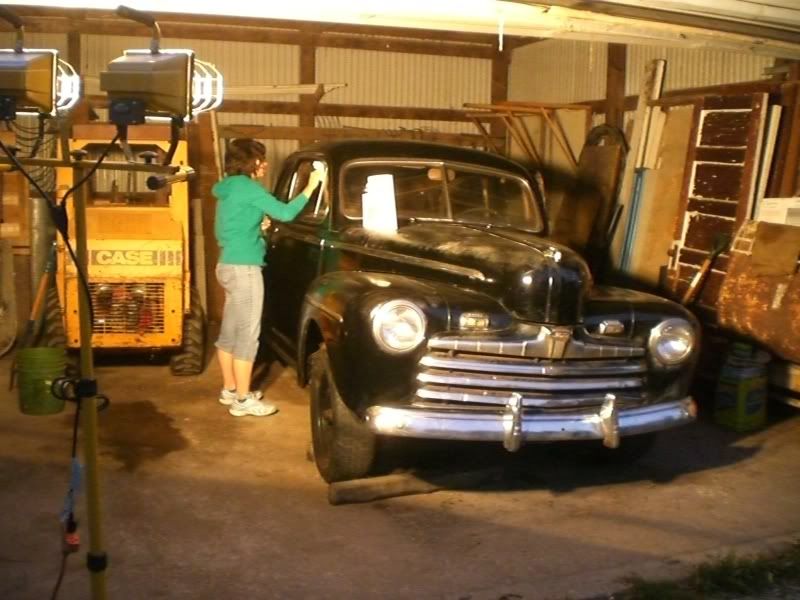 Sarah washing windows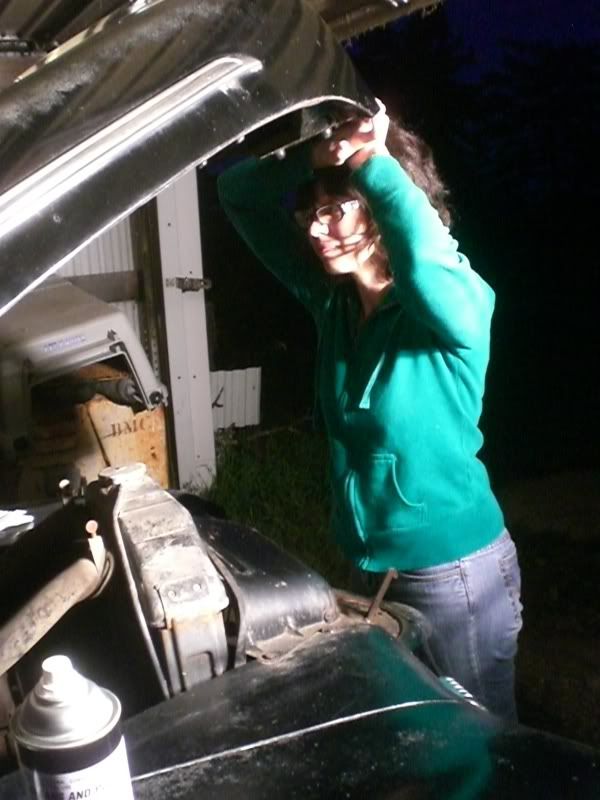 and catching some Z's while serving hood prop duty.
the underside of the hood, fenders, and floor look very similar to this. some sorta bleached out pink material peeling off to reveal shiny black paint.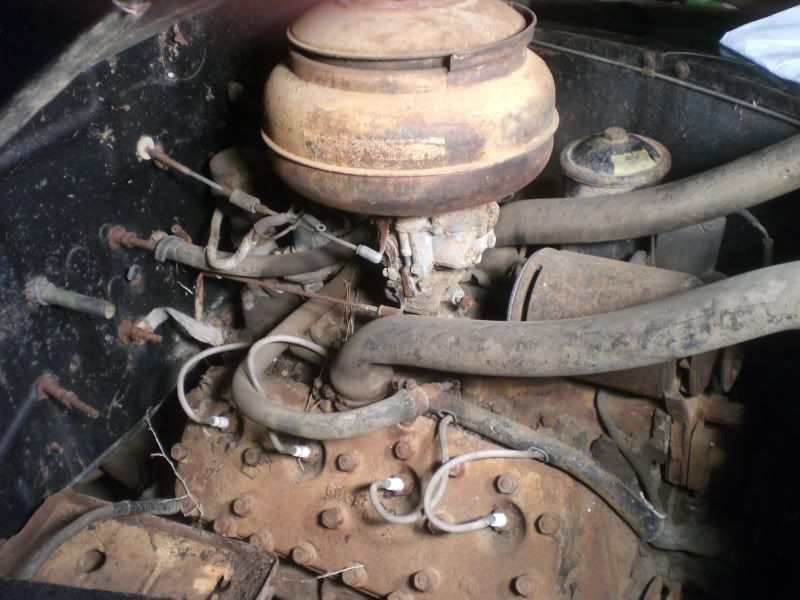 though the flathead is pretty stinkin dirty. i figured i would feel the most honest trying to sell the motor showing what it actually looks like instead of doing some spray paint rebuild and have people think its more then it is. its not rusty past some little surface stuff that's to be expected but its suuuuper complete other then the starter and after realizing that the first time i tried to turn the motor over by hand it was in gear, i popped it into neutral and it rolled right over smooth as butter! awesome. hopefully itll find its was into a cool rod :)
this weeks plans include finishing up cleaning the inside of the car. It's got nice paint under all that dusty dirt and i want to see it!
I also want to pull the gas tank and see if itll still hold fluid, yank the front seat, yank the hood, and pull the motor/trans/radiator. i think thats a good goal for the week. if more gets done then that, im ok with that to ;)
in between all of that we saw this rad 56? ford hard top chilling at the park.
it was pretty clean, we saw all sorts of neat cars out for labor day weekend and even got to take some shots for the engagement photos with some of the cars i feel in love with decades ago. Im way excited to see them and share them when we get them from clay.
hmmm, what else.. i ate this giant crazy tomato.
until next week, keep the shiney side up!