just some random car-centric thoughts and pix. ive been getting back into the old car game and its been a great time killer/wedding planning anxiety defuser haha. its been fun learning new things about these old fords :)
thought id start off with some pictures of what that chopped chev a few posts ago would look like more or less from the fatory for comparison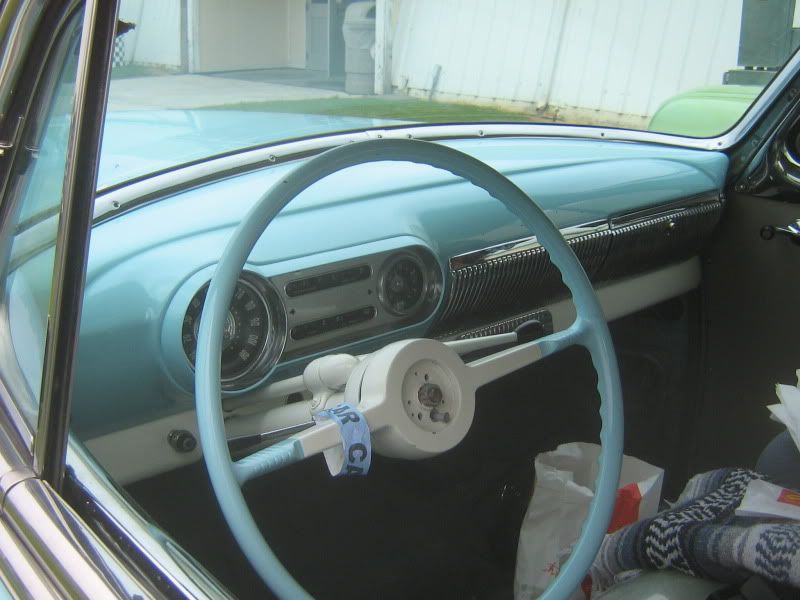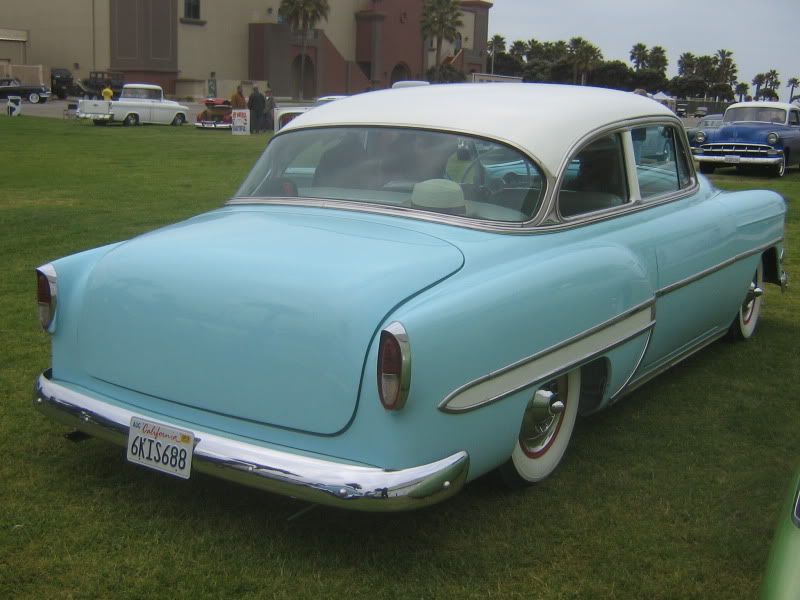 pretty cool even stock :)
just dug on this flathead color/texture wise. i love old hot rods for the same reason i love motorcycles. you can just see how they work and are such a mechinical sculpture to me. everything is so simple that its truely the details that pop out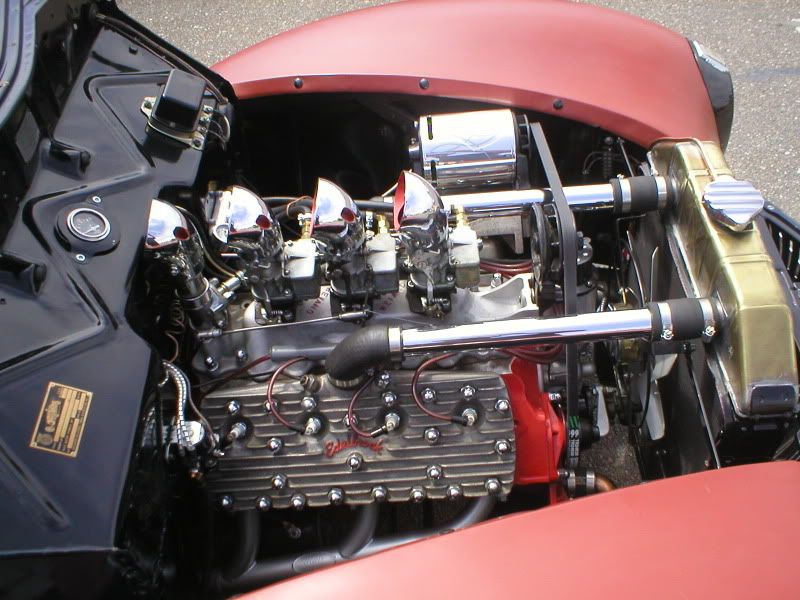 such as a quick clean looking gauge in the firewall on this ford for example
even just a bare frame is something i could look at for quite a while.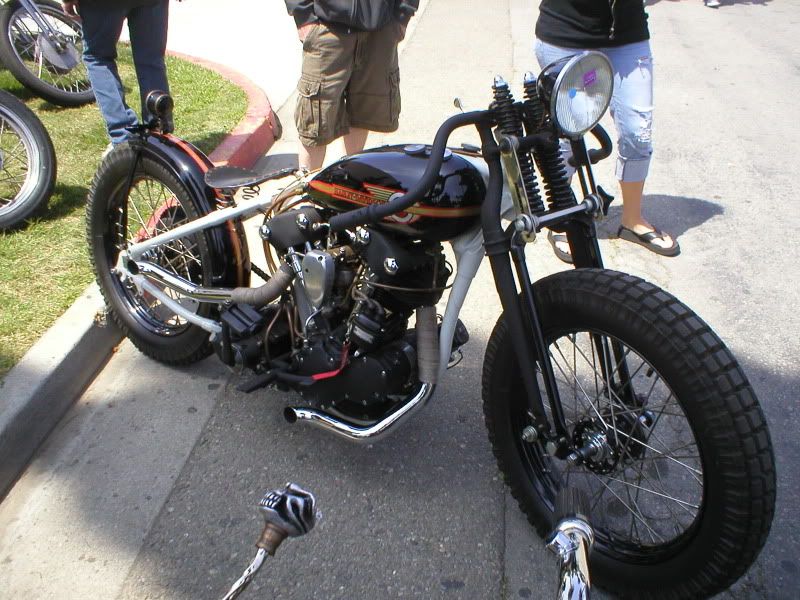 speaking of bikes...
a little out of range of what i dig but a little closer look...
check that paint out!
always a fan of yellow lenses and bare metal done tastefuly
on the note of details heres some pretty snazzy colors for your old iron, it doesnt always have to be black haha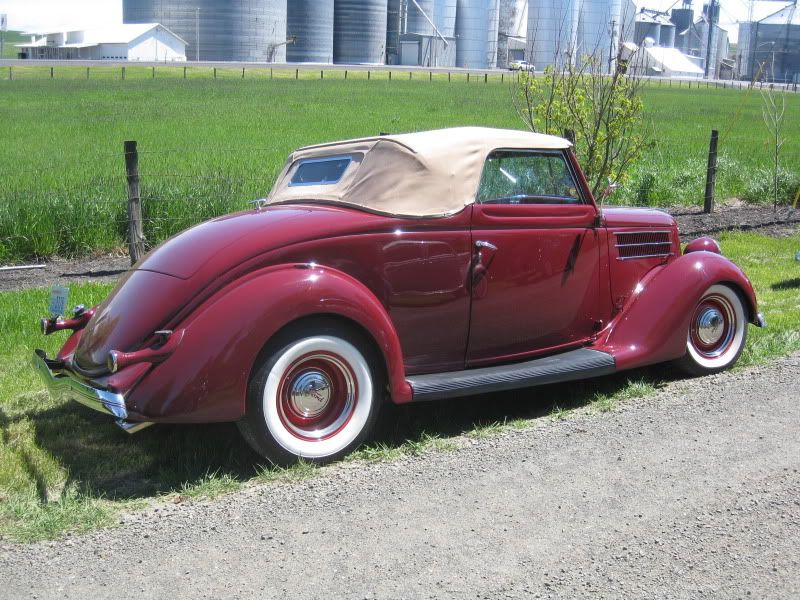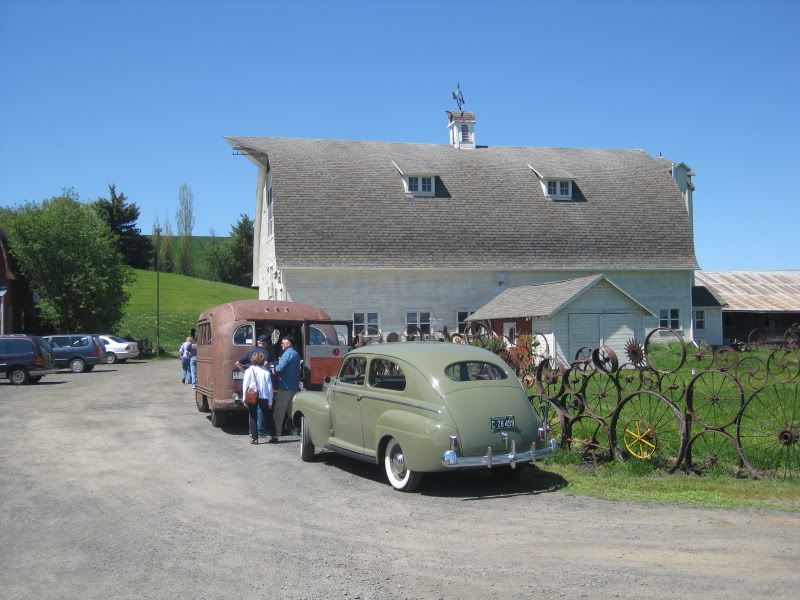 and with that cool old ride in your garage youll probably need a work truck to haul stuff in...why not make that old too:)
really digging f-1's lately, as well as the fog/driving accesory lights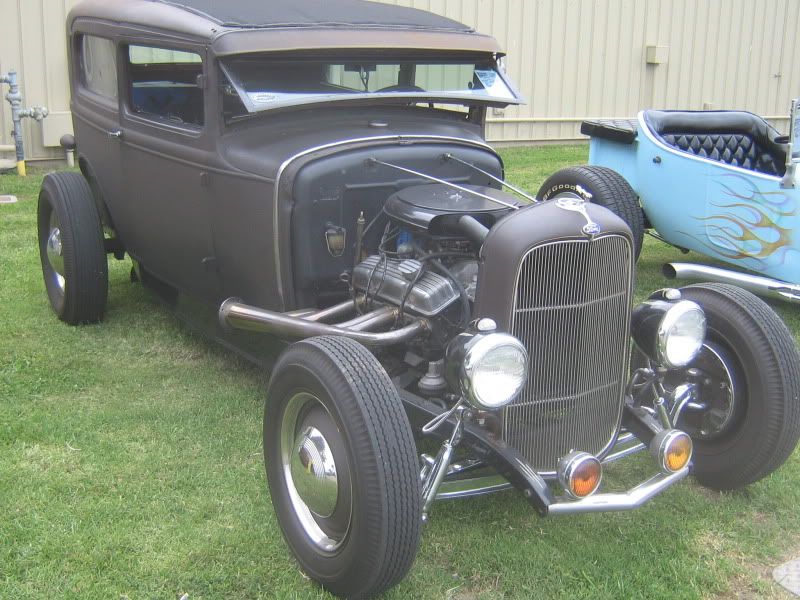 wonder if hes using these for blinkers? cool either way and tons of possibilities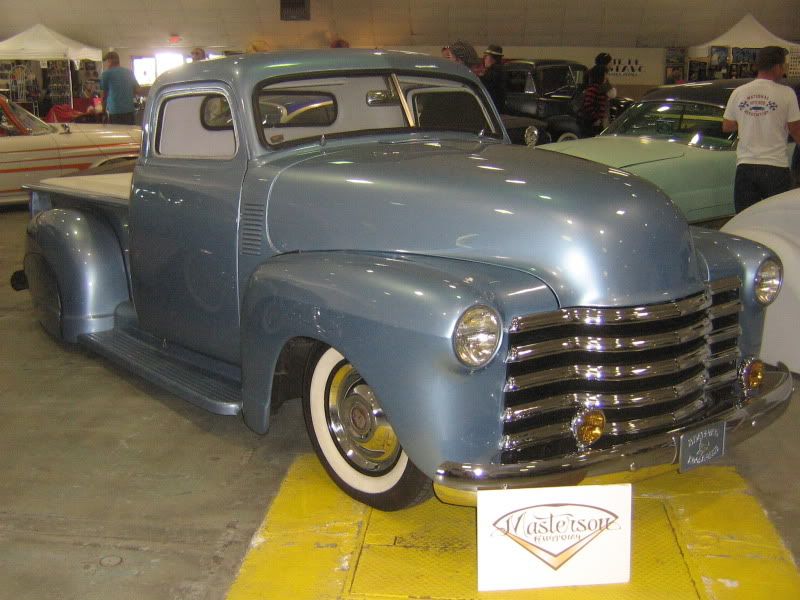 though the AD 48-54 GM trucks arent a slob by any means, looking good in an old factory color i dont see nearly enough in this color. notice the skirts? the subtle chop? not to shabby!
could go a little more wild like this :)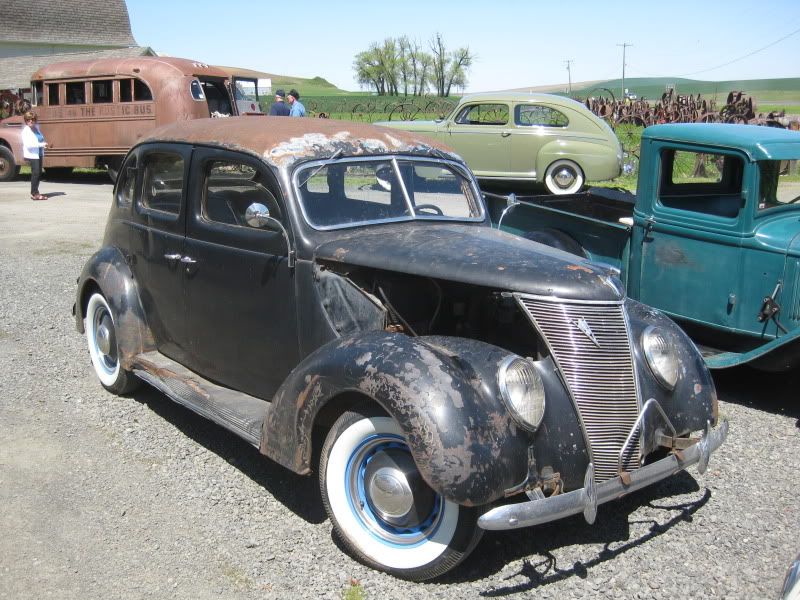 dont see 37's around a whole bunch, just thought it was cool
good example of rocking the two tone fenders/body style. def taking advantage of being able to pull it off with this kind of body style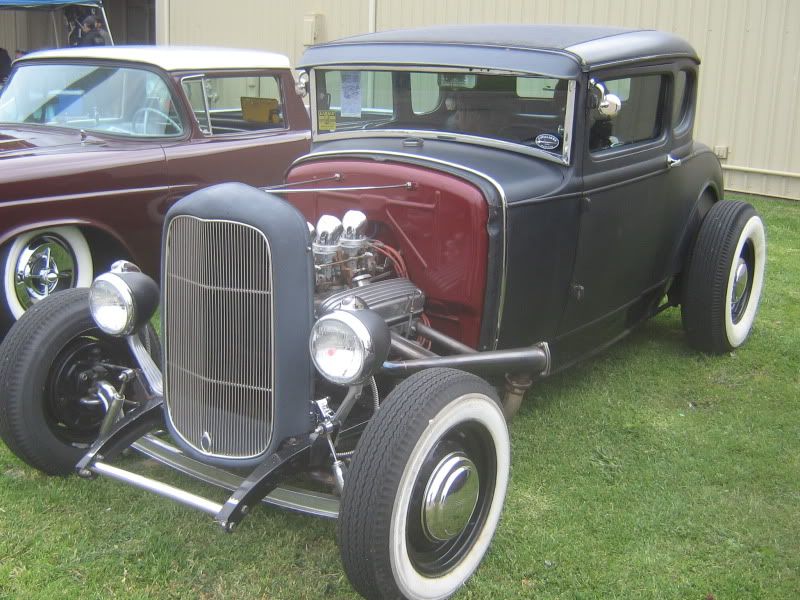 another good example of taking advantage of color use in this exposed firewall. great contrast.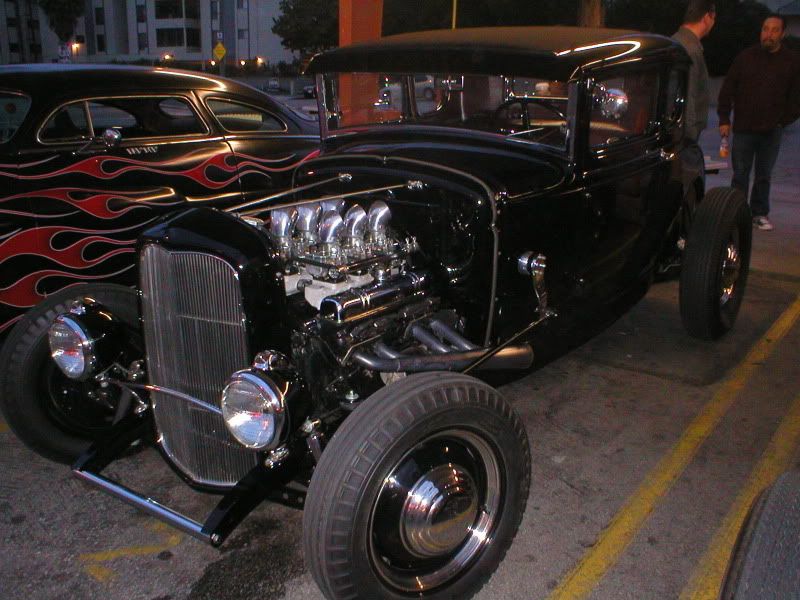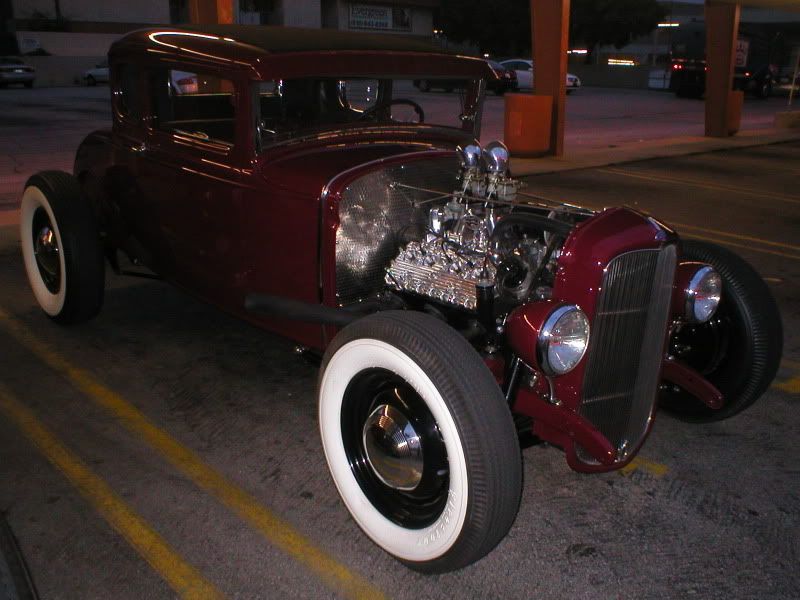 a couple model A's that just have "it" great examples of paying attentionto detail when the over all piece is so minimal and simple.
you know ive heard coupes are for chickens... guess this ones going to look preety sharp in a 3 window duece coupe!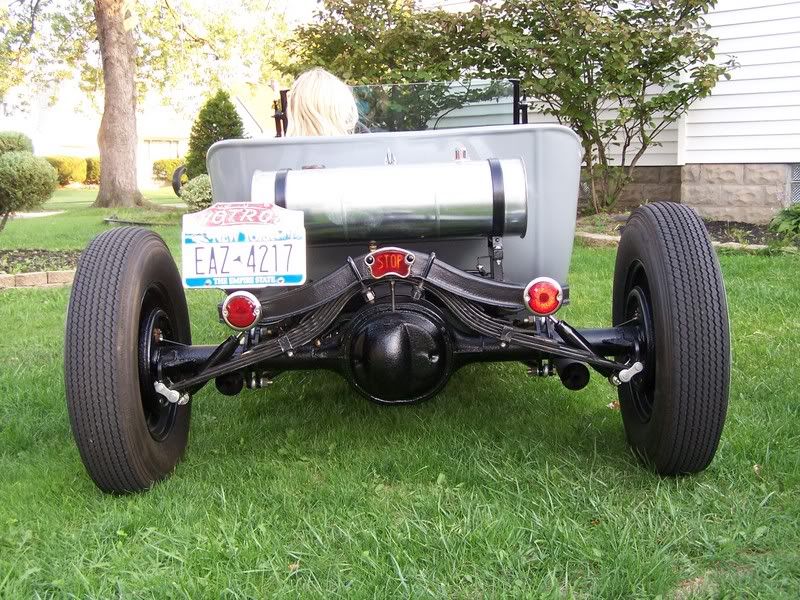 third brake lights, ive always dug these "stop" lenses
there are quite a few different ones out there ranging from model A size to 6 inch wide lights from old school buss's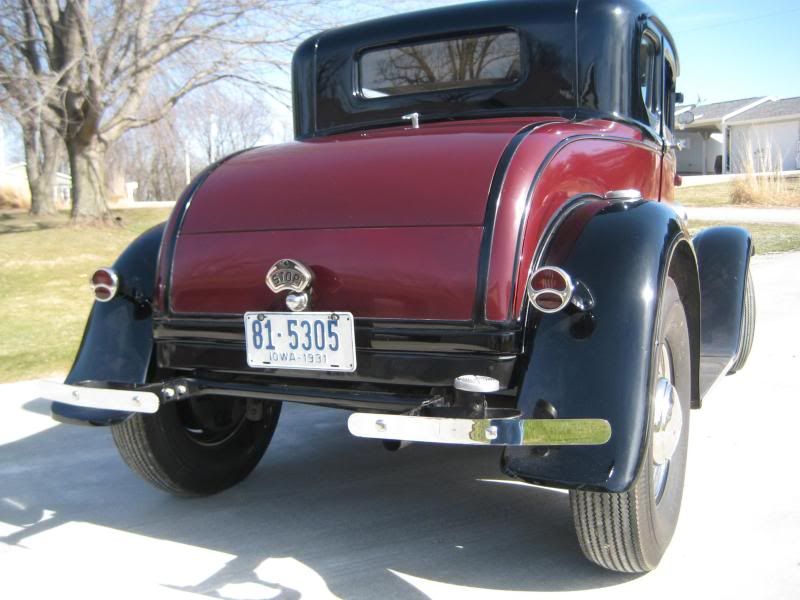 either way its something that ive been considering in adding to the current car im looking at picking up should it all work out. people are more or less idiots so helping them out with a third brake light, let alone one that litteraly says stop wouldnt be a bad idea. and this is a way to do it that doesnt look straight from 1990 haha.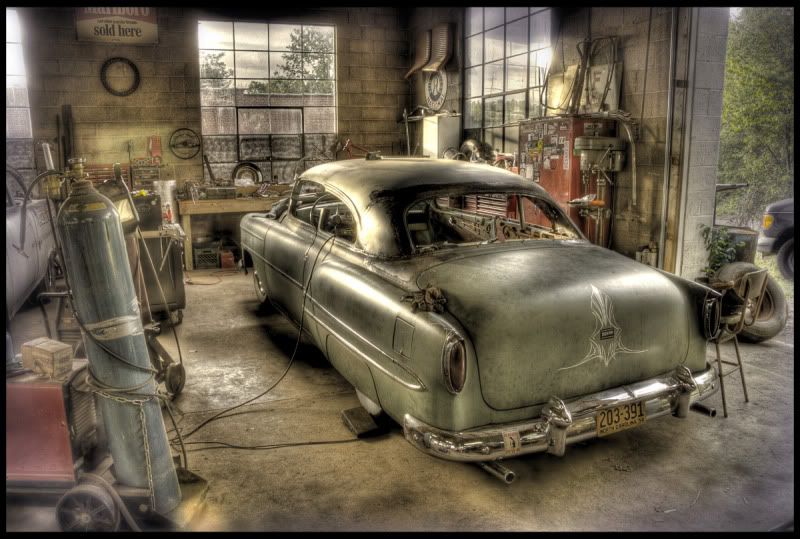 over all i think old cars are great, wether they are just sitting in the shop holding the floor down...
getting worked on together by family...
cruising down the road...
or increasing your houses curb appeal haha
,sweet garage btw eh'?
and of course a 36 ford for sarah :)
**and of course i stole all of these pix from the net, i didnt take and dont own any of these images